Tanzabend 5 – Glück
Fast and furious, breathtaking, intense. But also painful and filled with love - in dialogue with other people. You burn and ask yourself at some point: and now?
In the fifth edition of Tanzabend, Thikwa asks questions about the nature of happiness together with the choreographers Corinna Mindt and Luana Rossetti. The performers research this basic condition of being, which also includes conflicts and dilemmas. Couldn't happiness simply be fear with a positive twist? There is only one option for escaping the "bad" feelings – to hide! Happiness as the denial of the basic facts of life! Really?
From the point where everything is possible, the journey continuous begins anew. Is happiness a paradox that only works with the dichotomy of unhappiness? A piece of dance-based research about a pinnacle of the human condition. When was the last time you were happy?
On October 1st there is a dance workshop for the performance. More information here. The workshop is held in German.
Participants
By and with:
Lukasz Loska, Stephan Sauerbier, Rudina Bejtuli, Oskar Spatz, André Nittel, Ingo Joers, Debrecina Arega, Vincent Martinez, Chiara Fersini, Andrea Salussoglia
Choreography:
Corinna Mindt, Luana Rossetti
Stage and Costume Design:
Jelka Plate
Lighting Design:
Katri Kuusimäki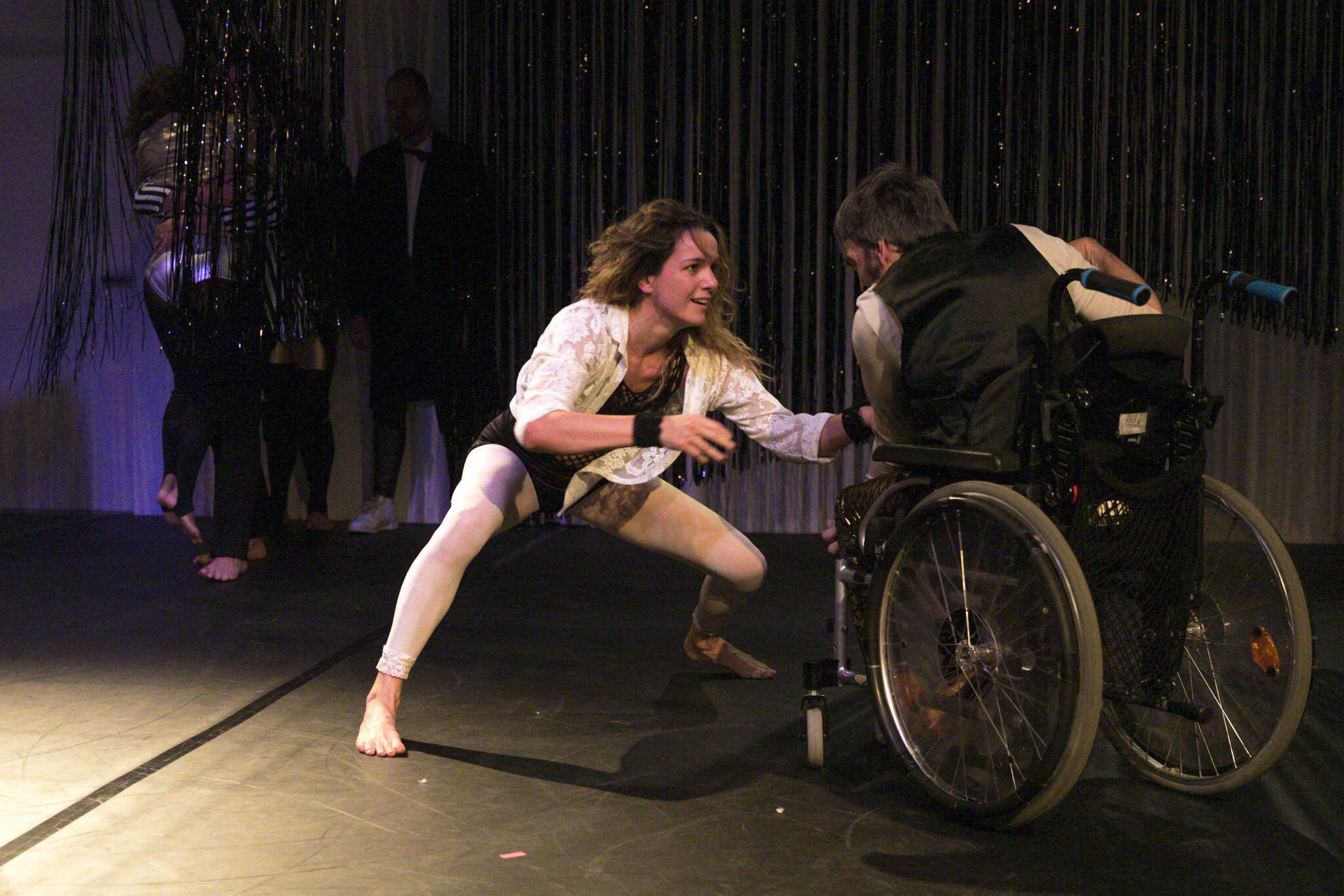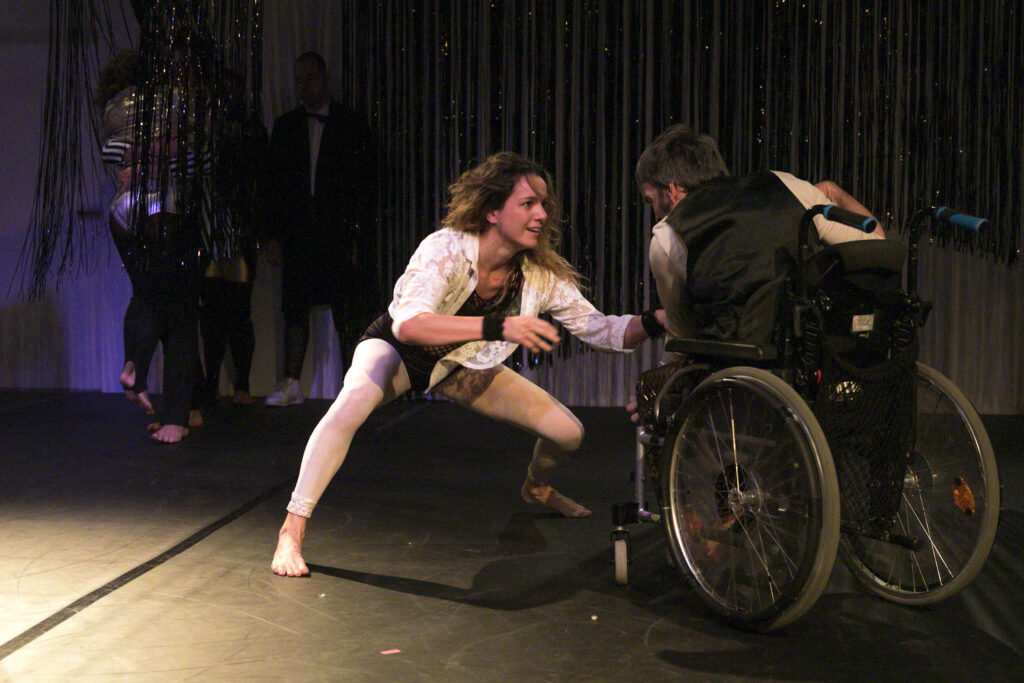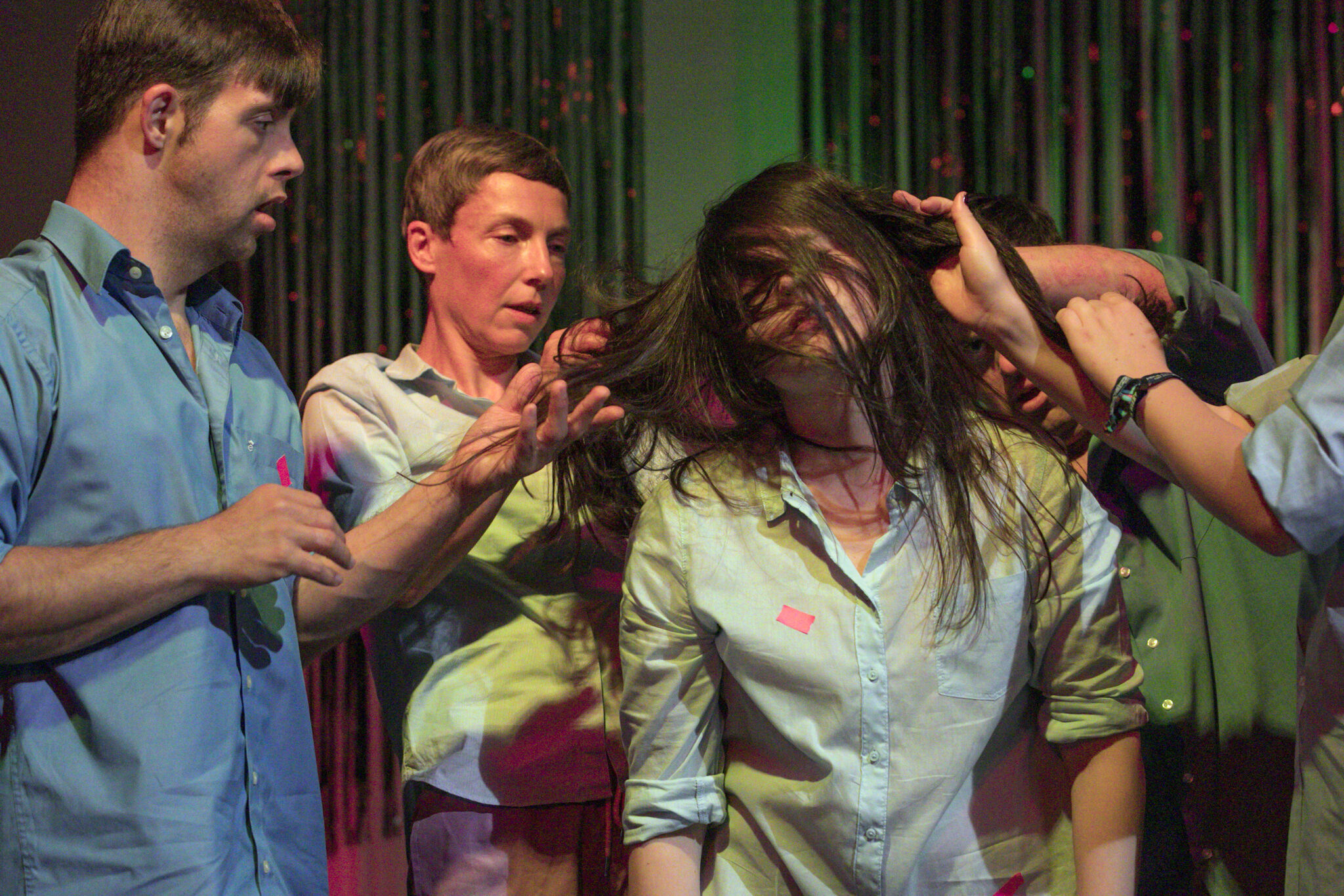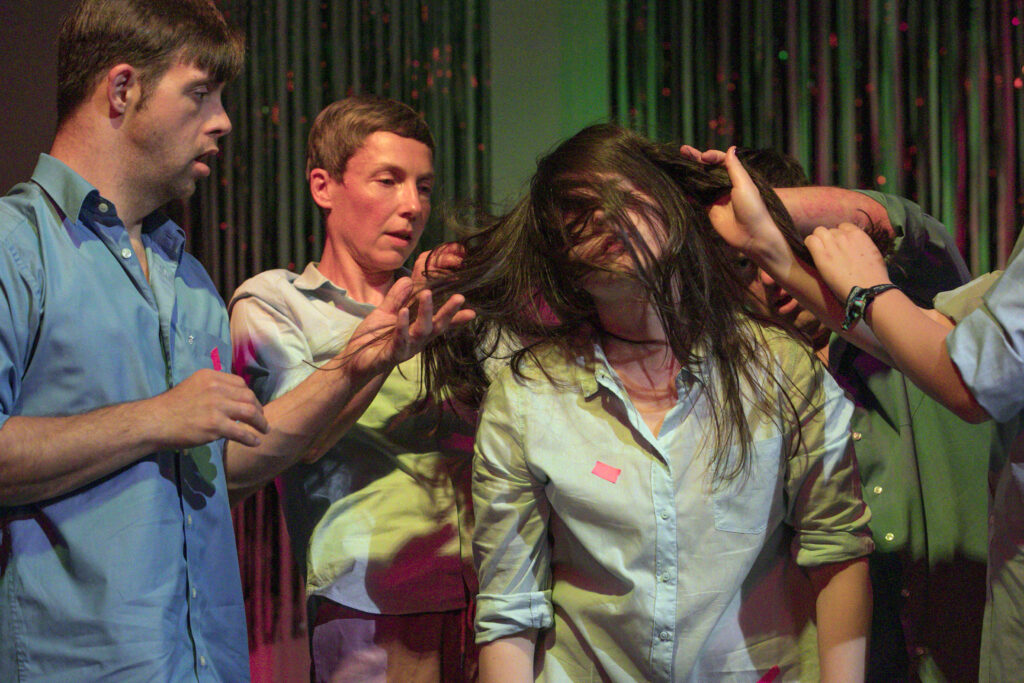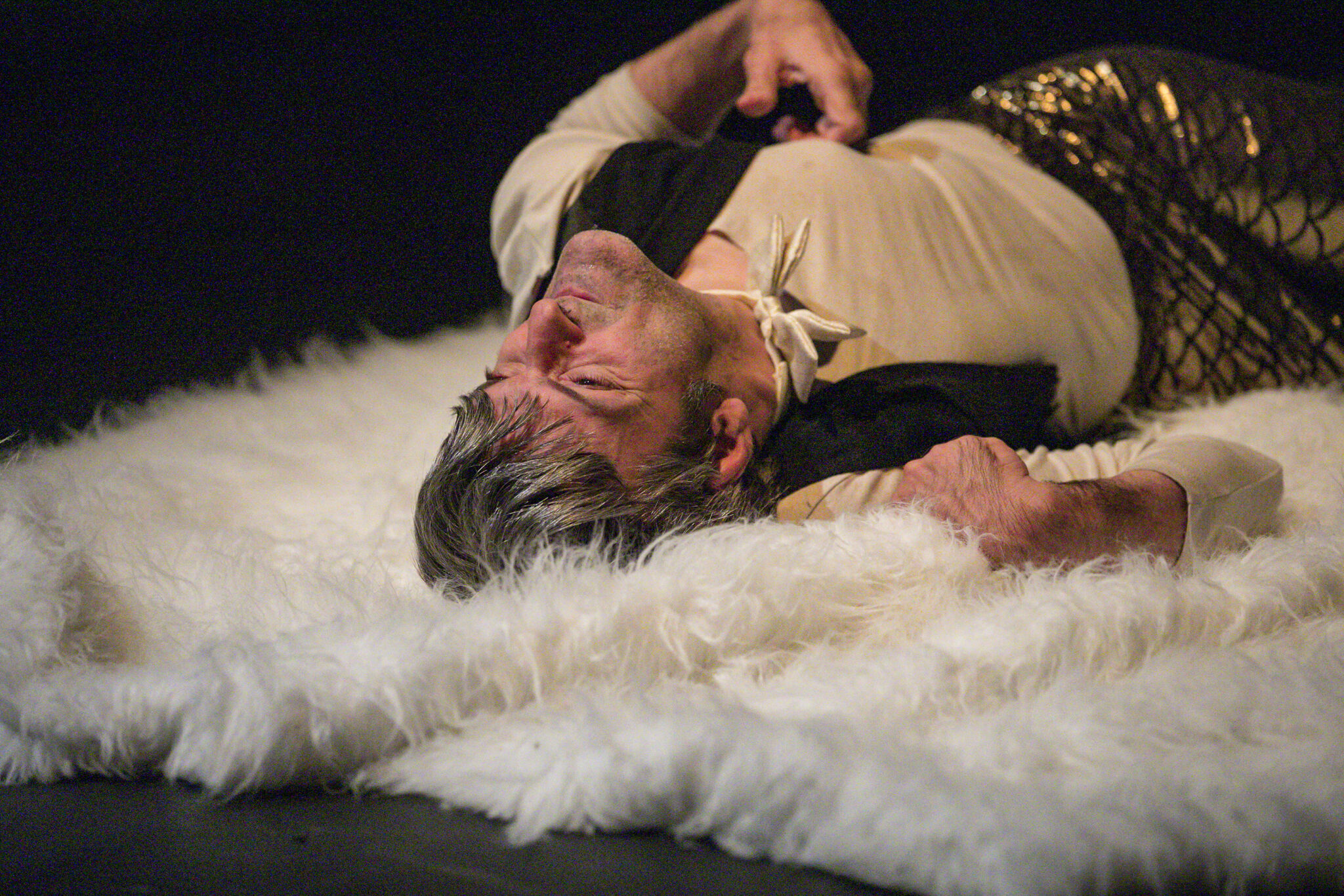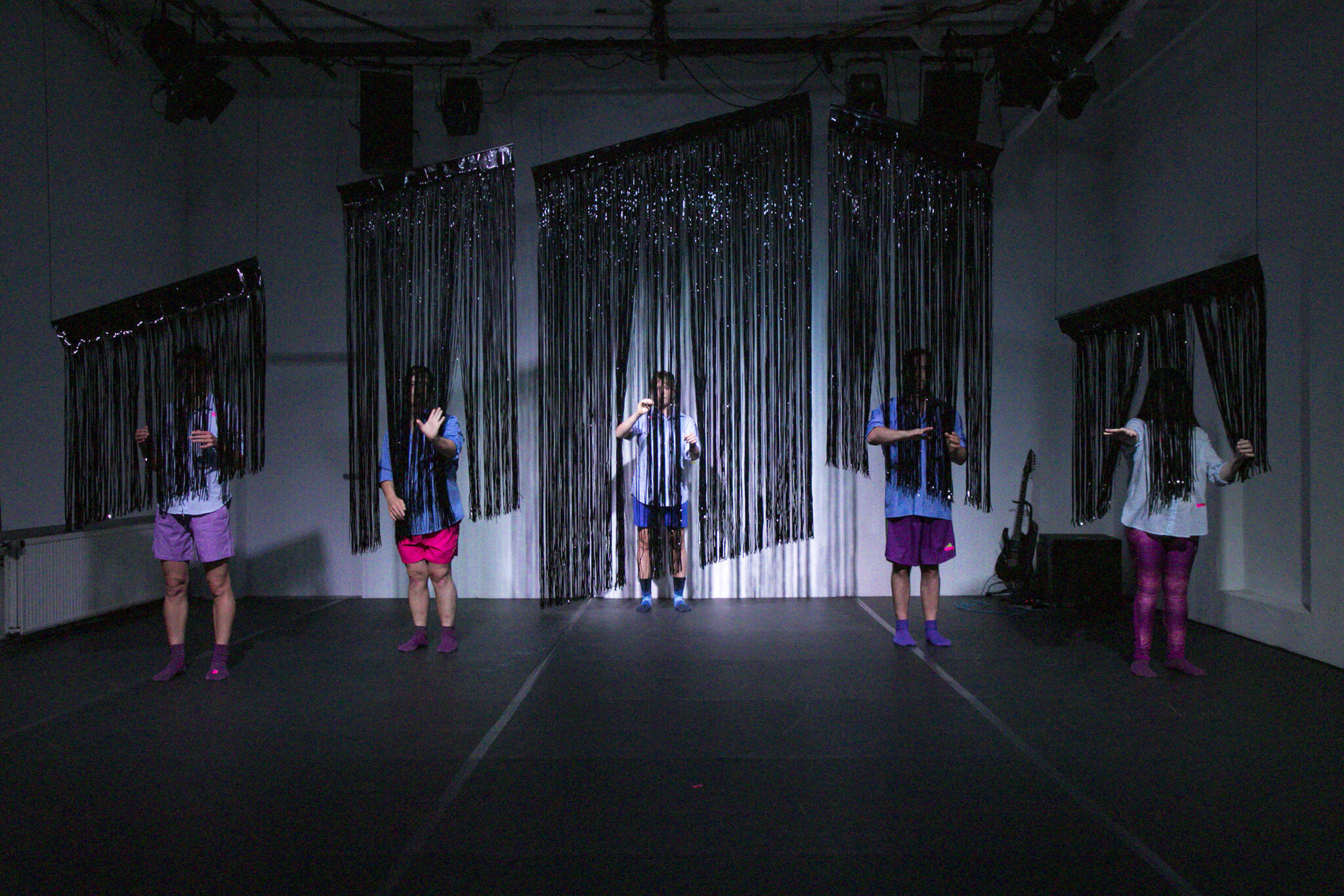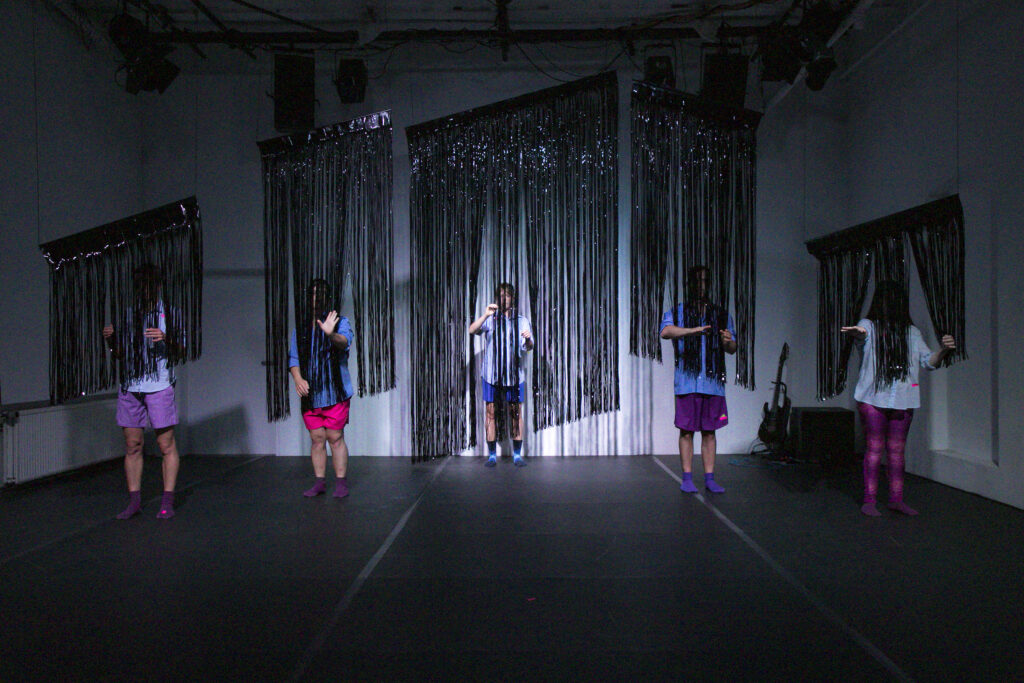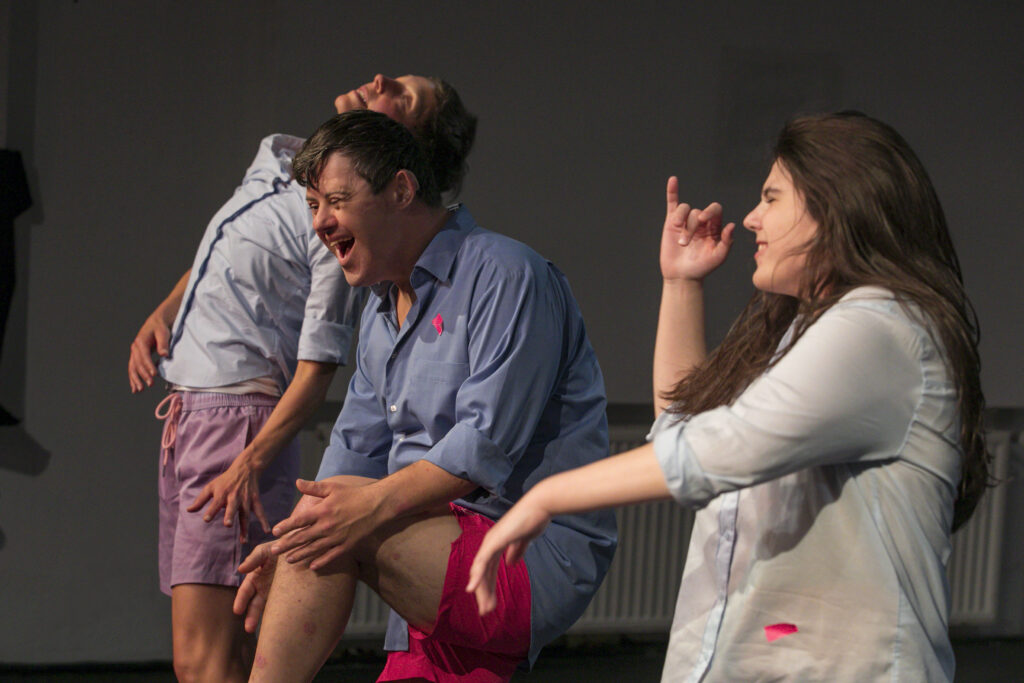 Tickets
16 Euro | 10 Euro reduced price
Partners/Sponsors