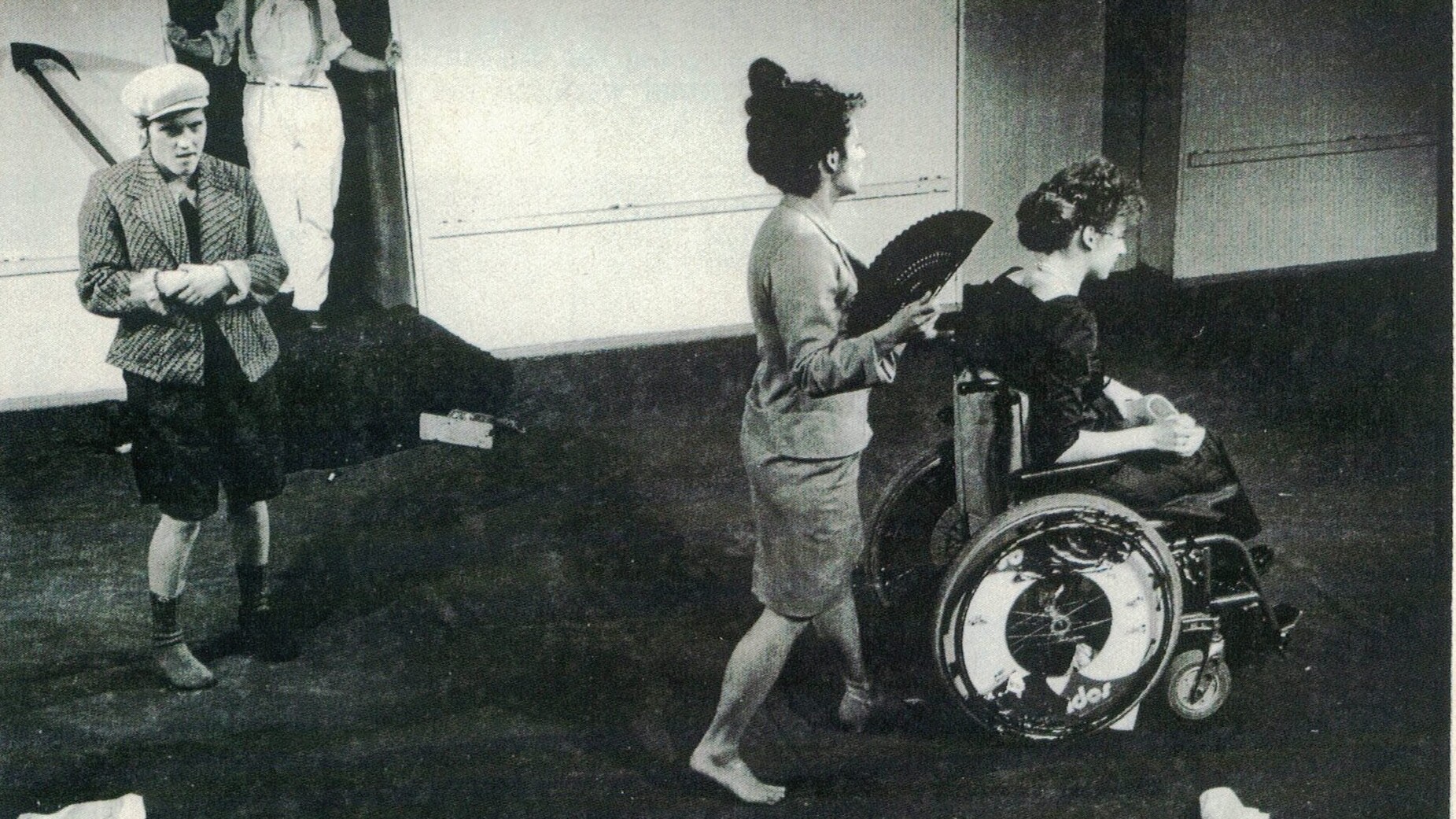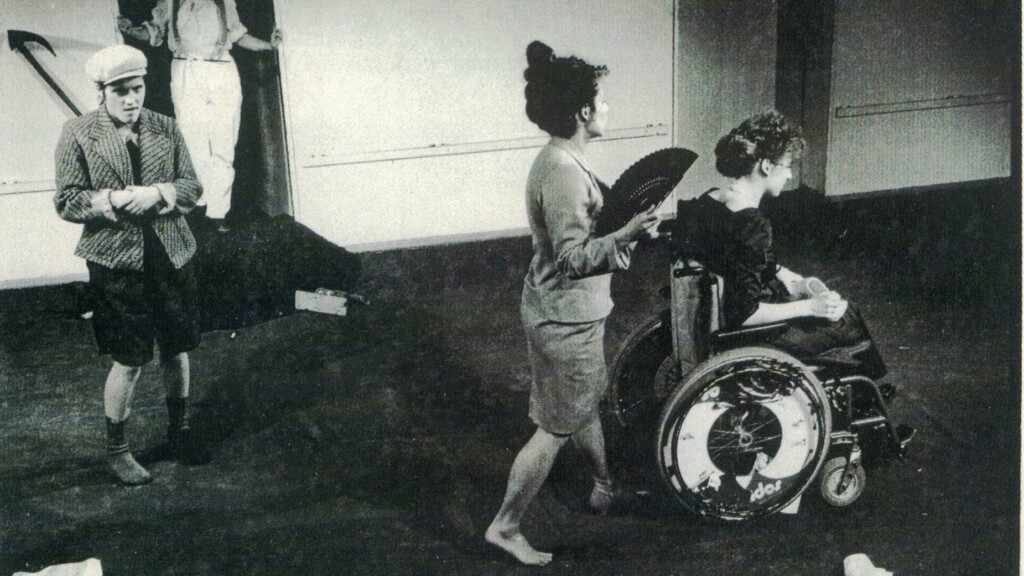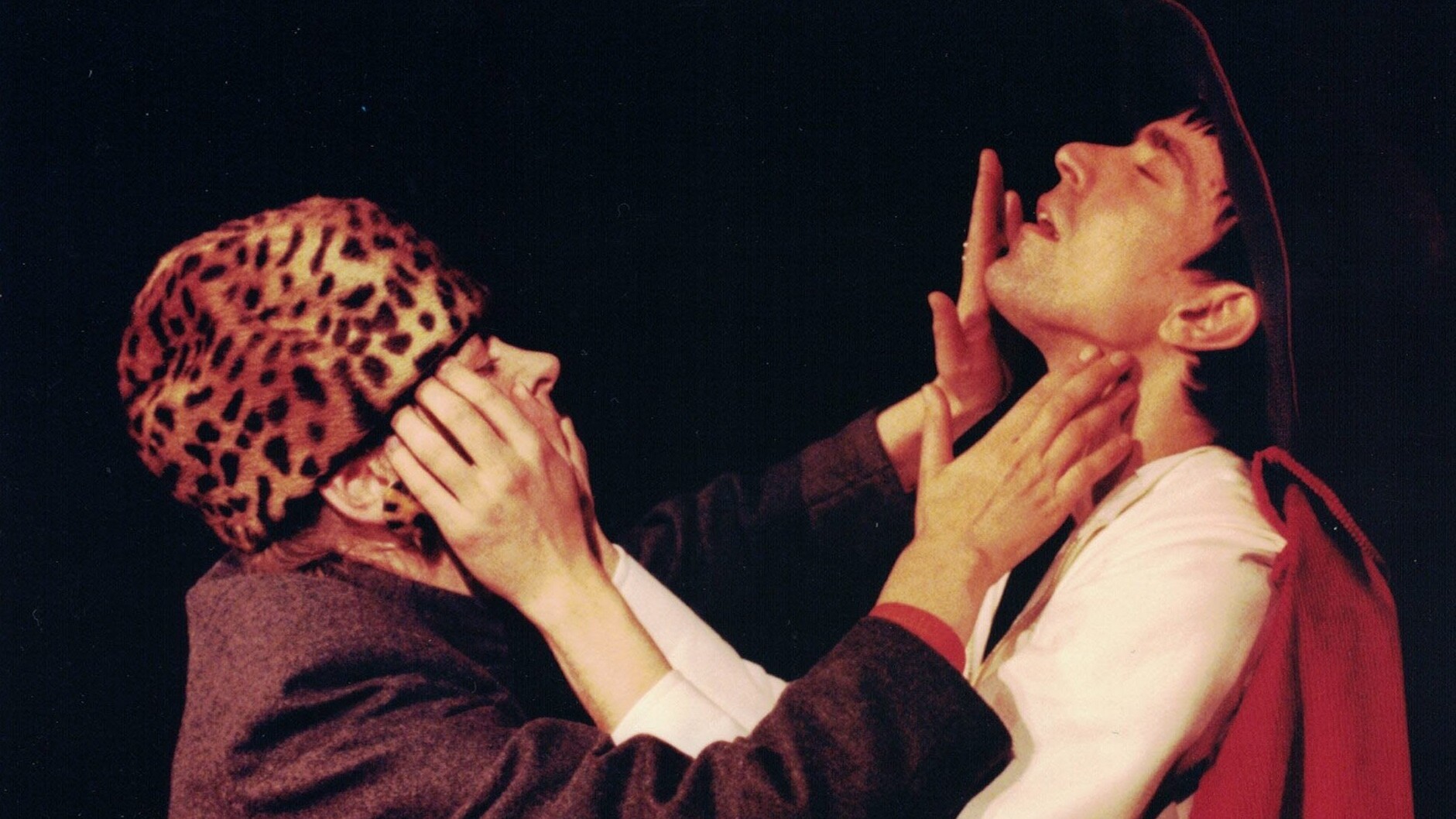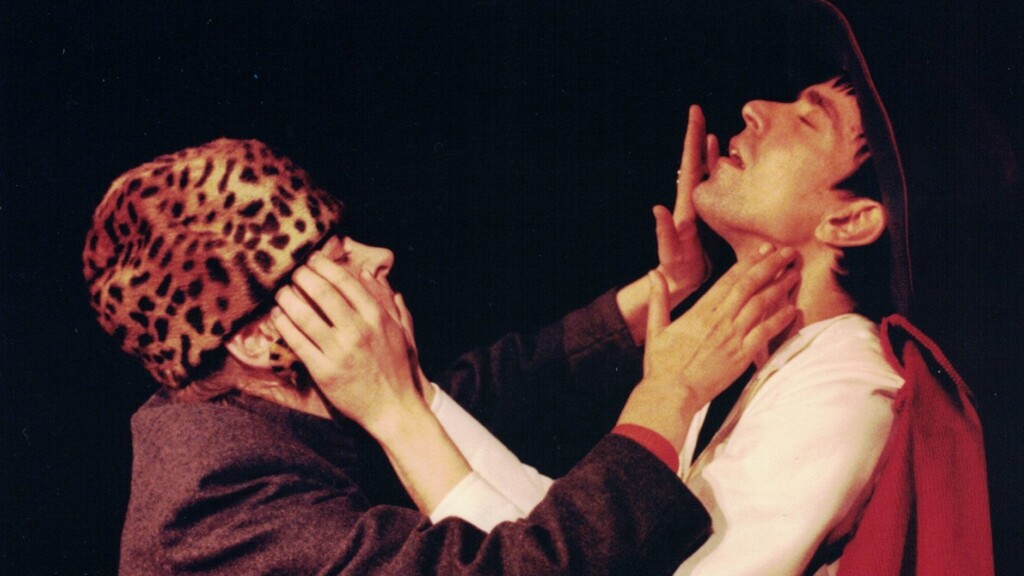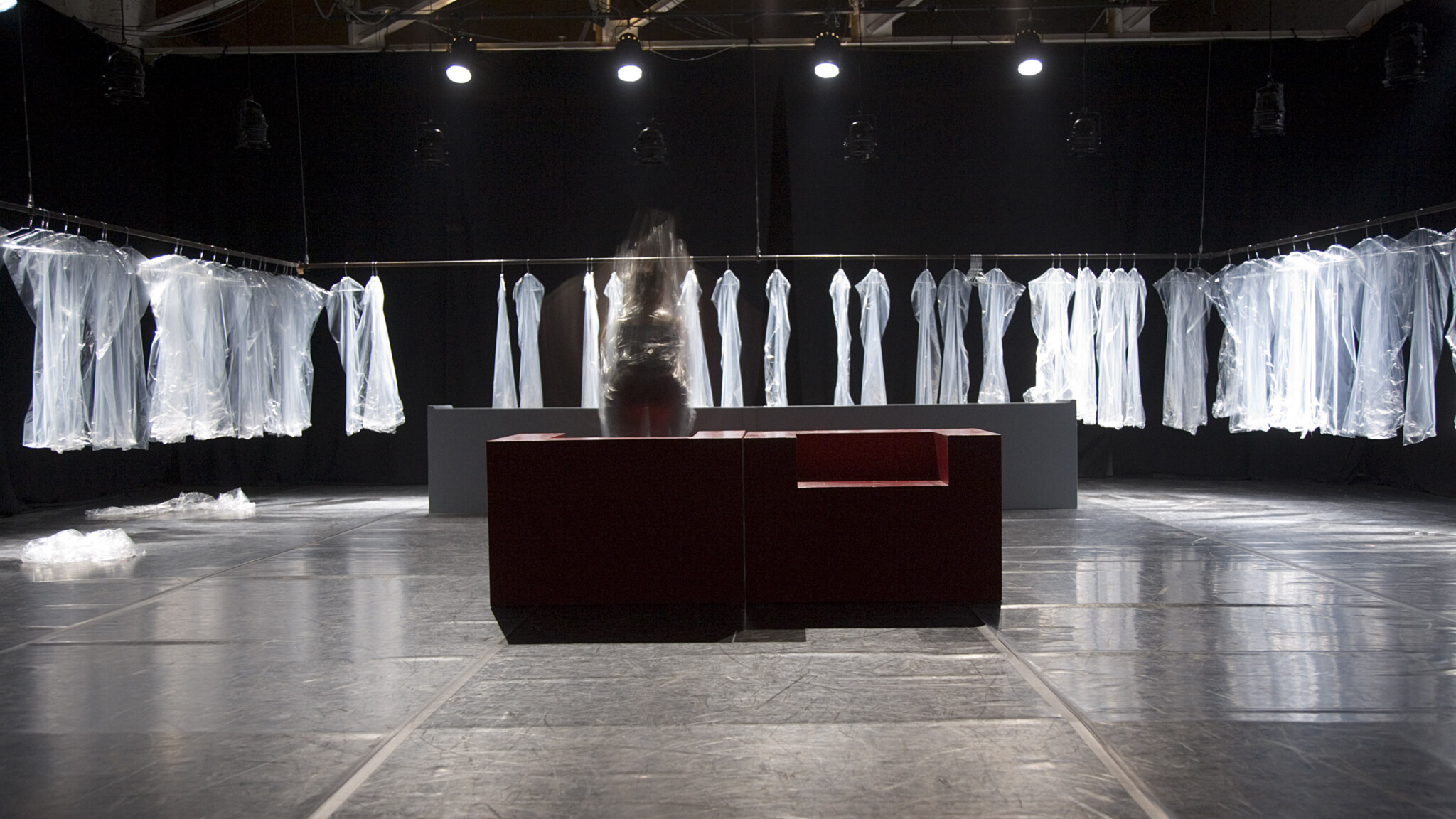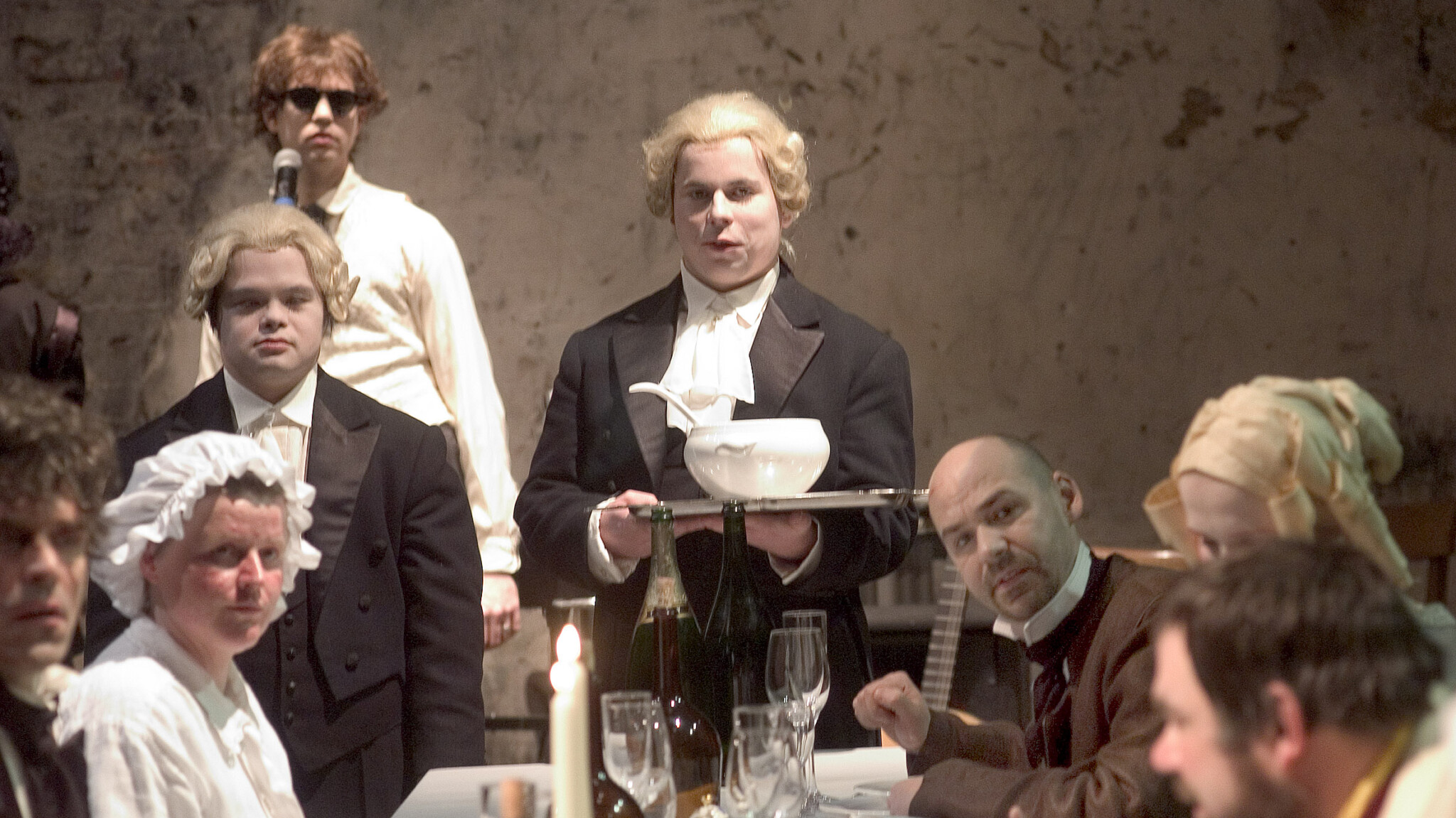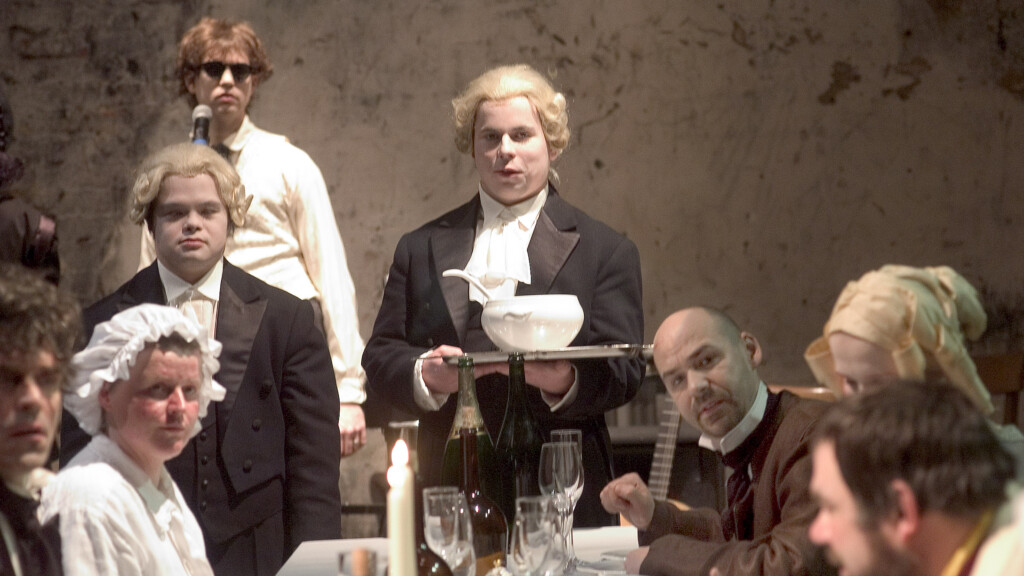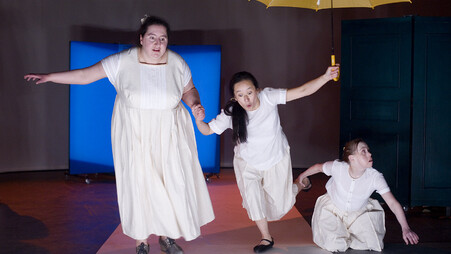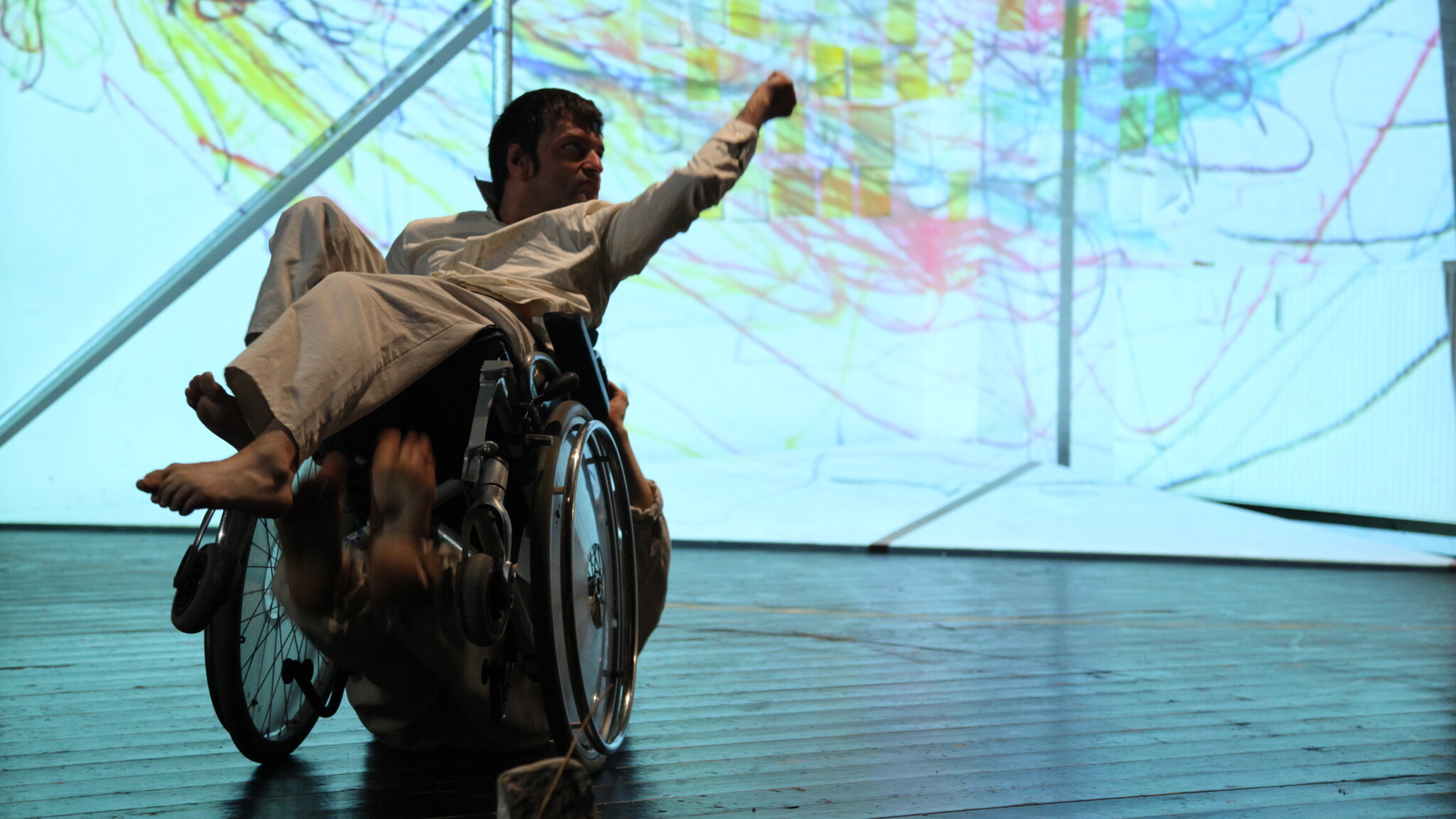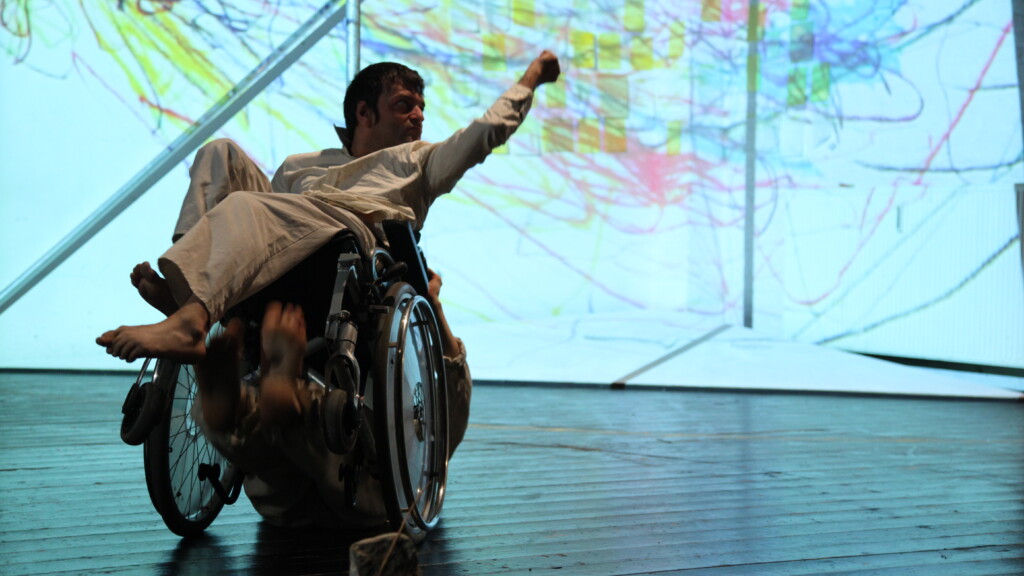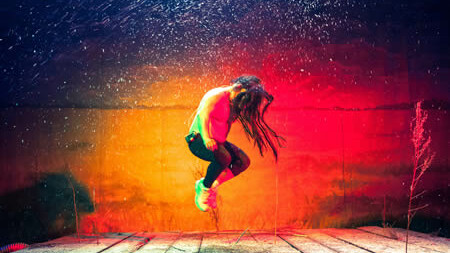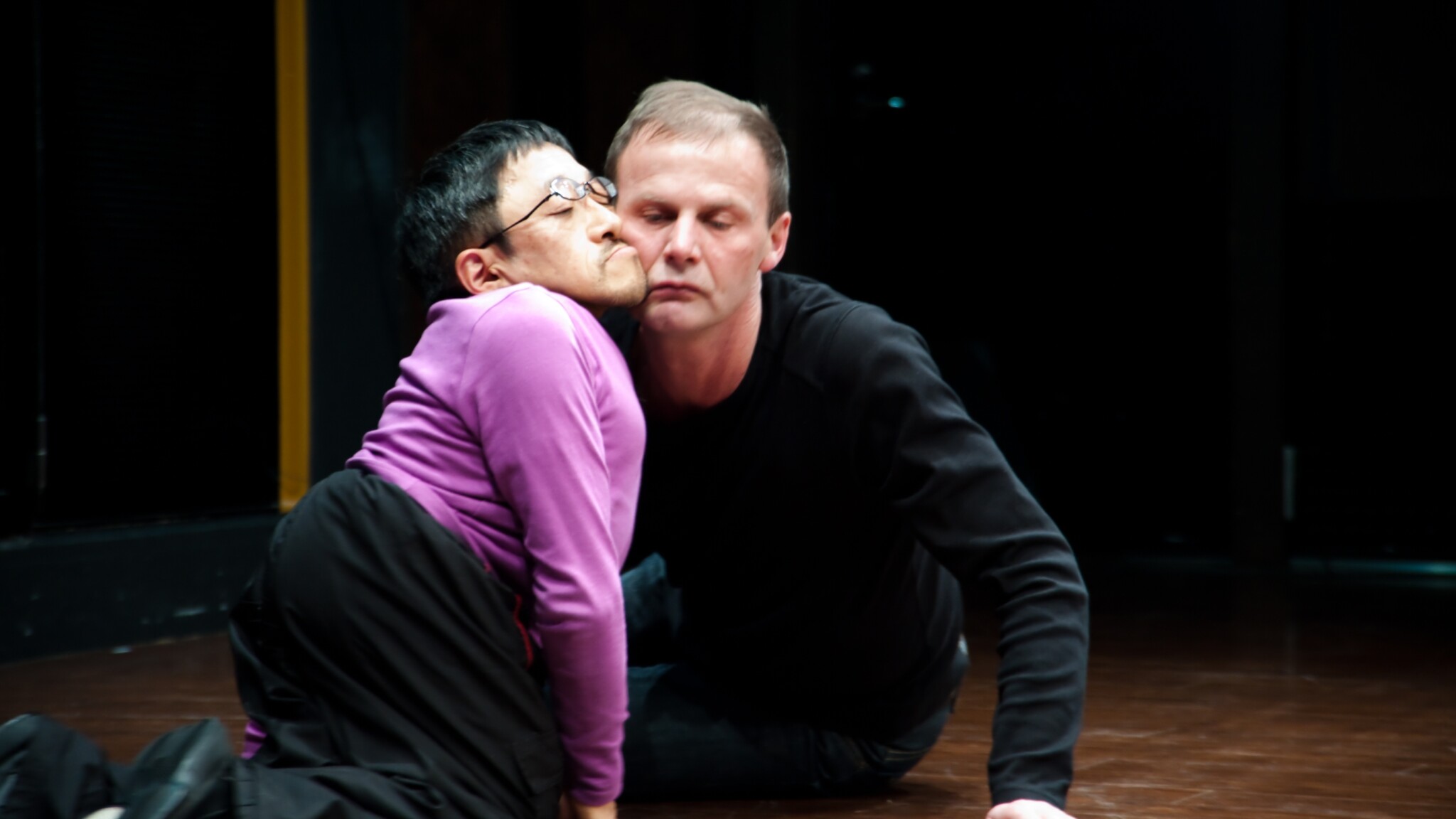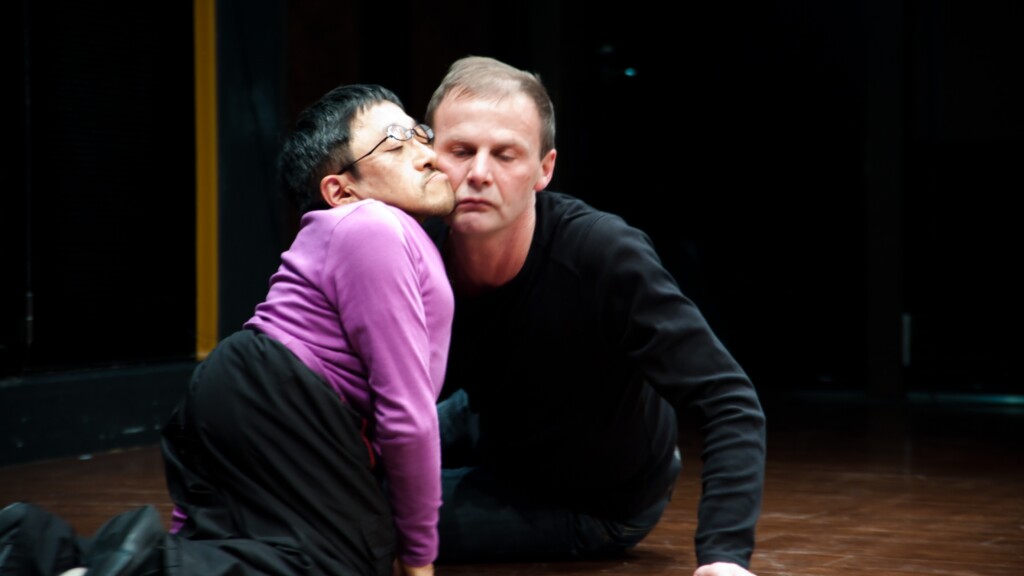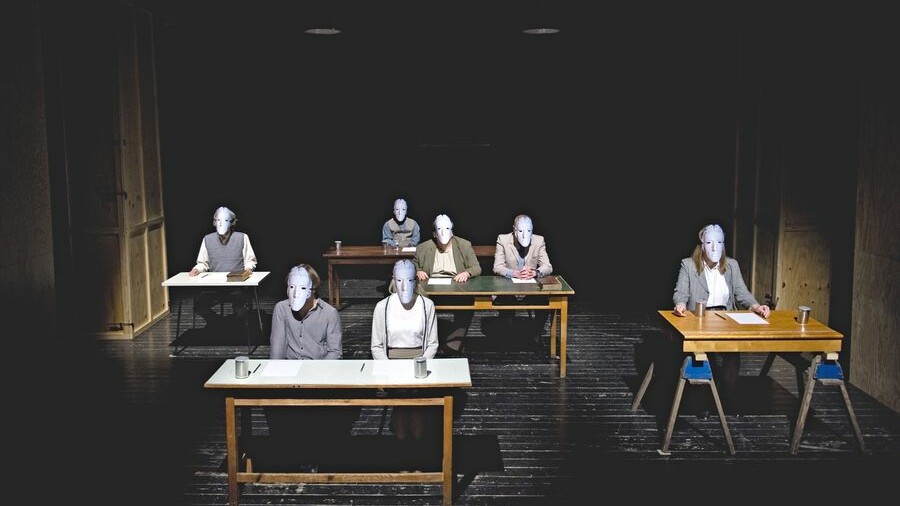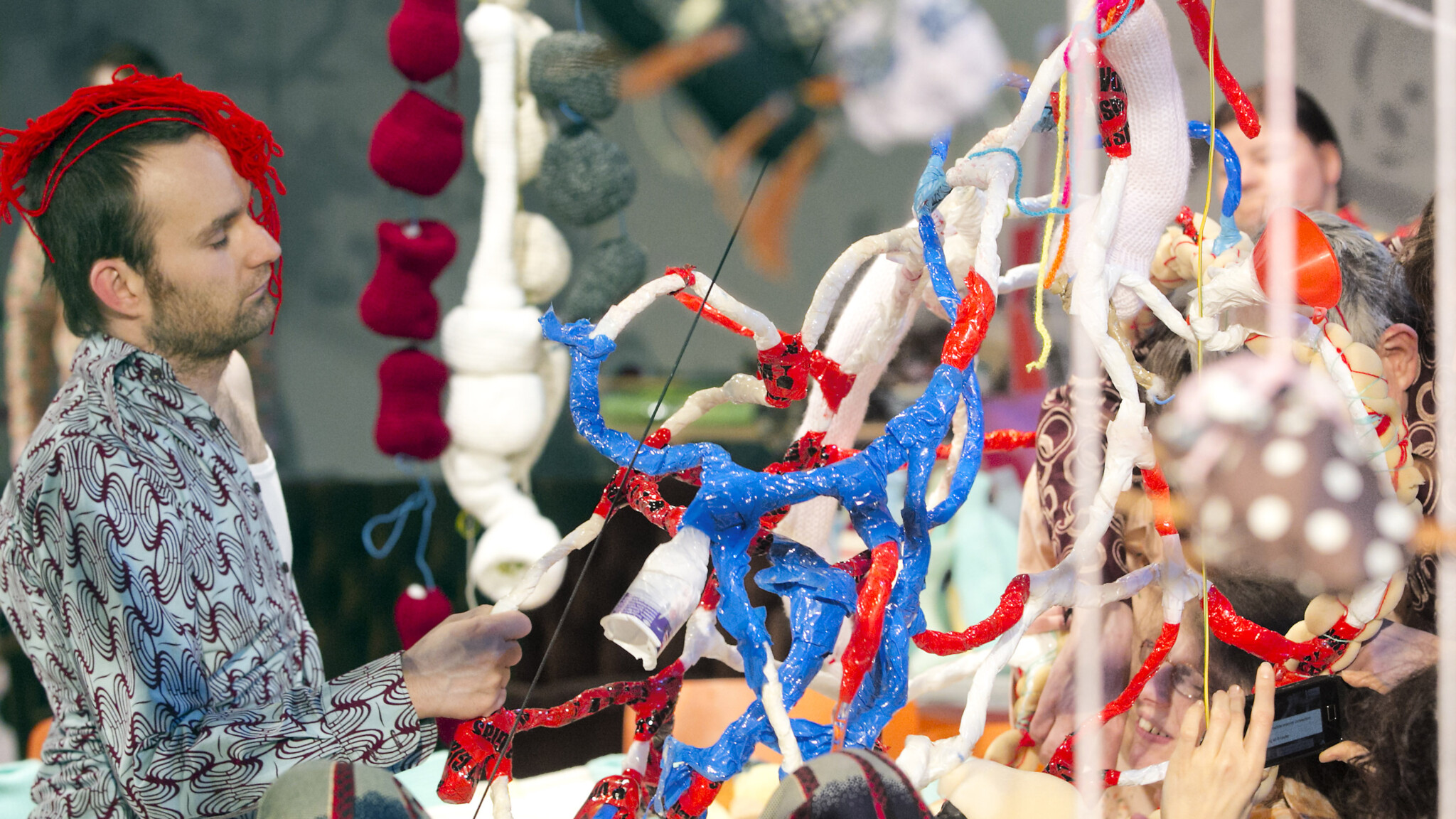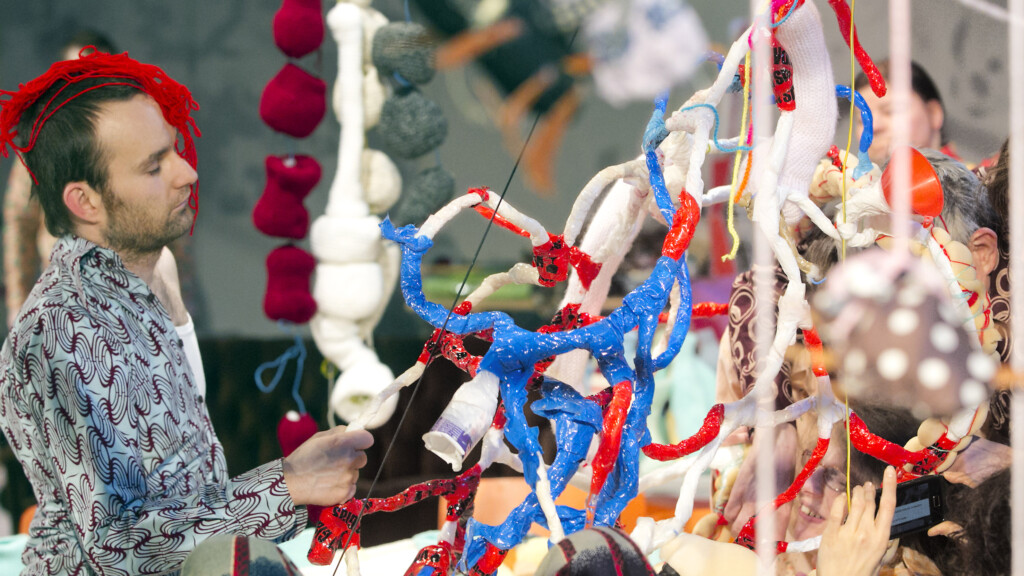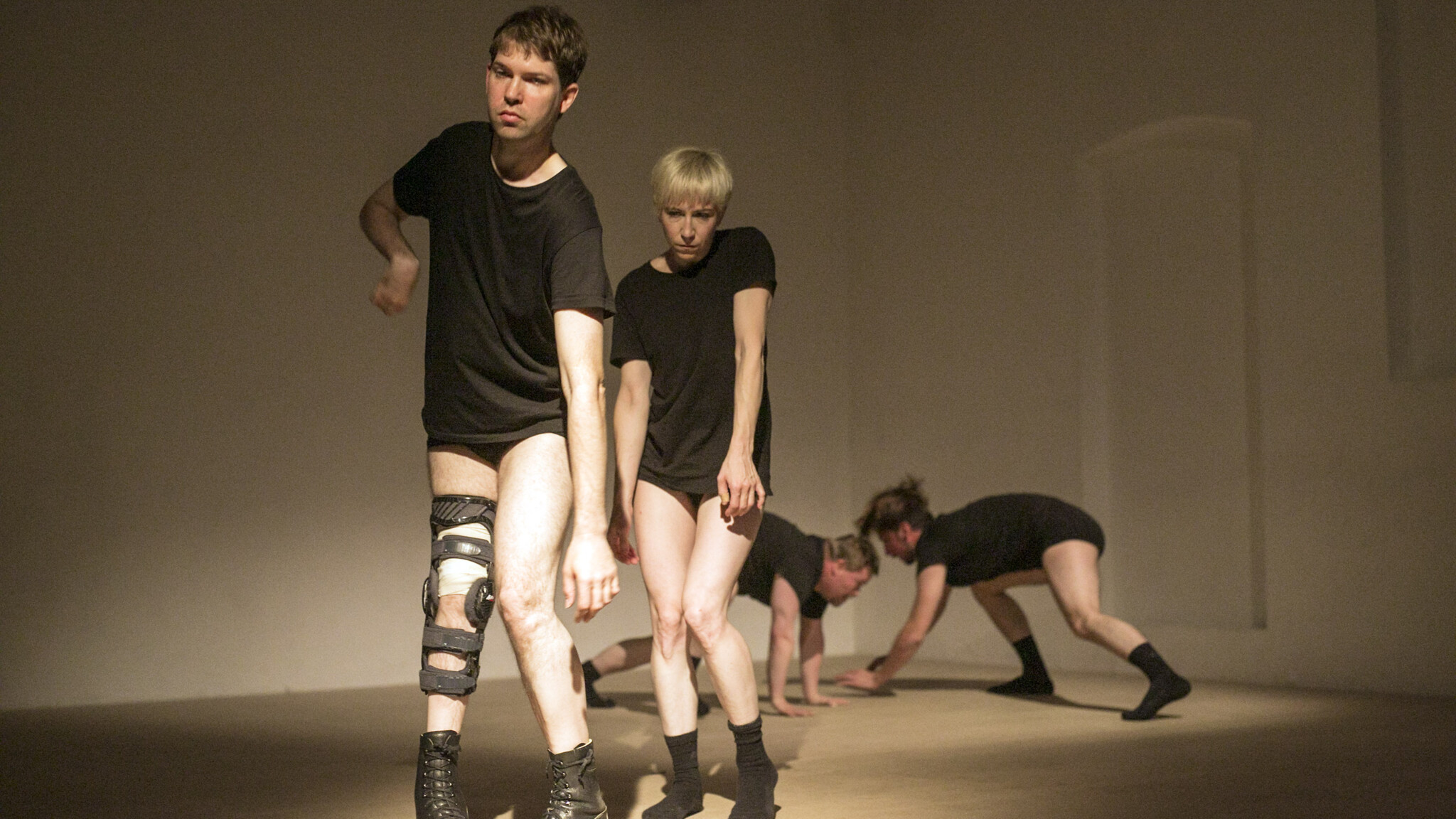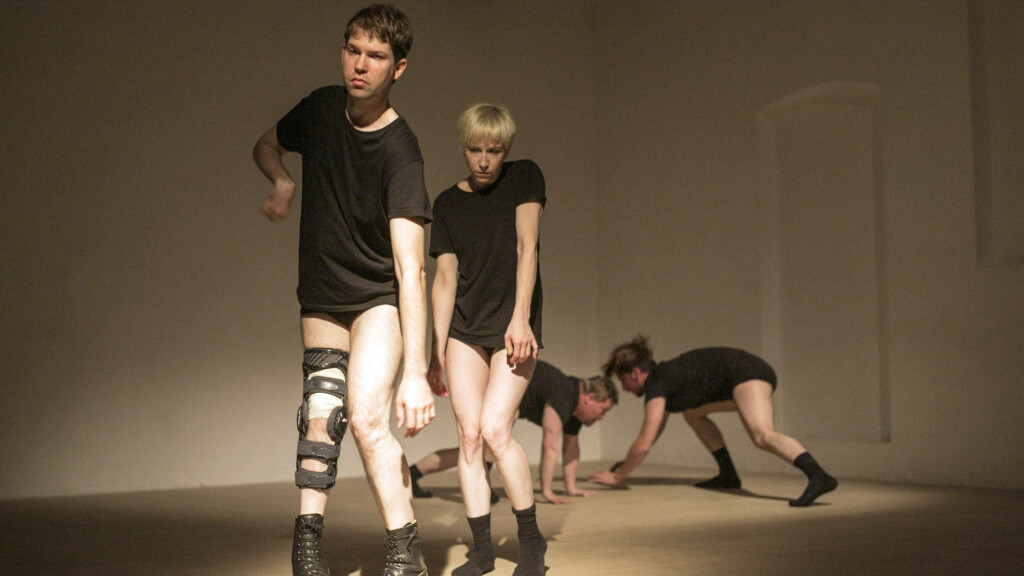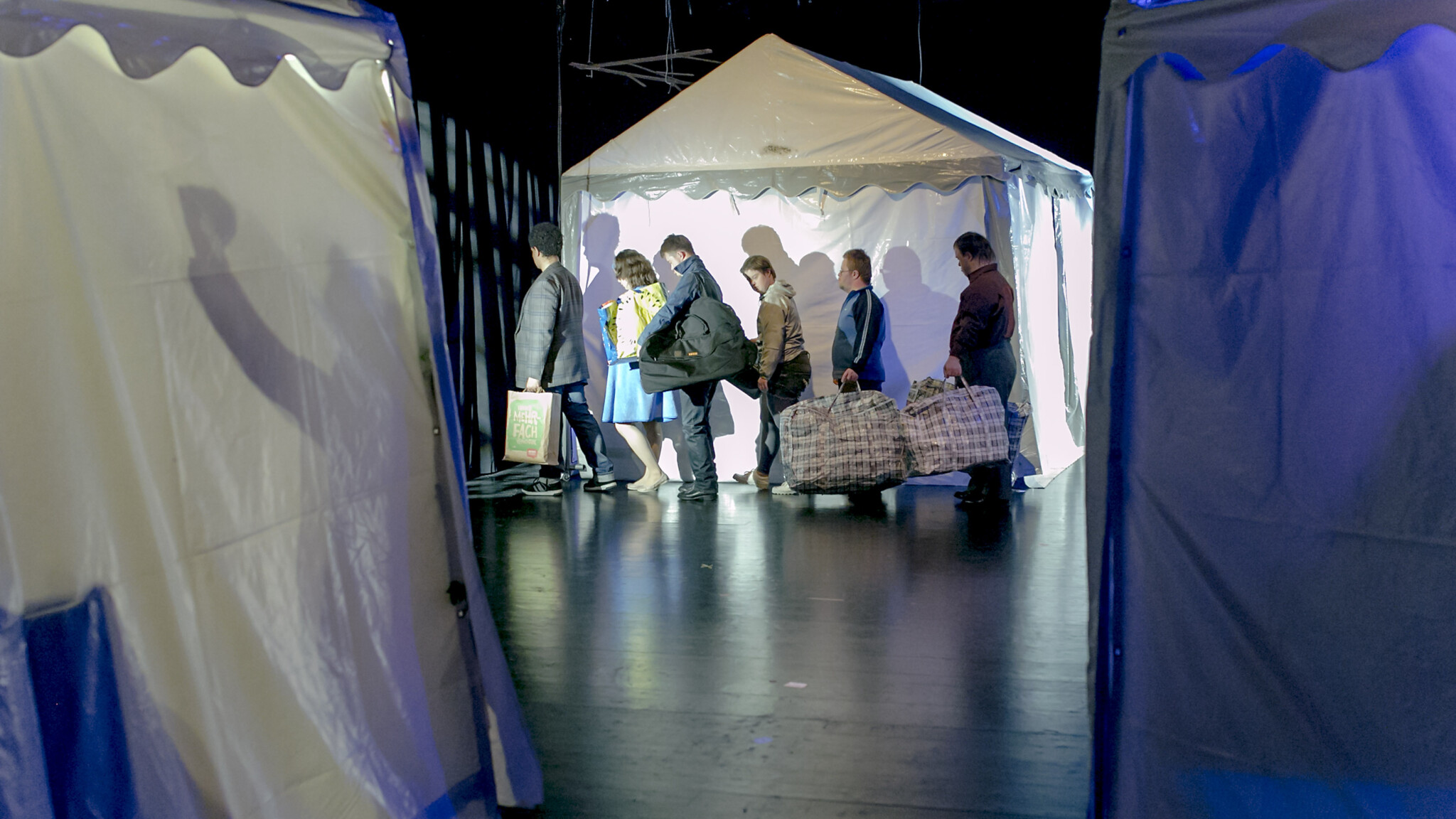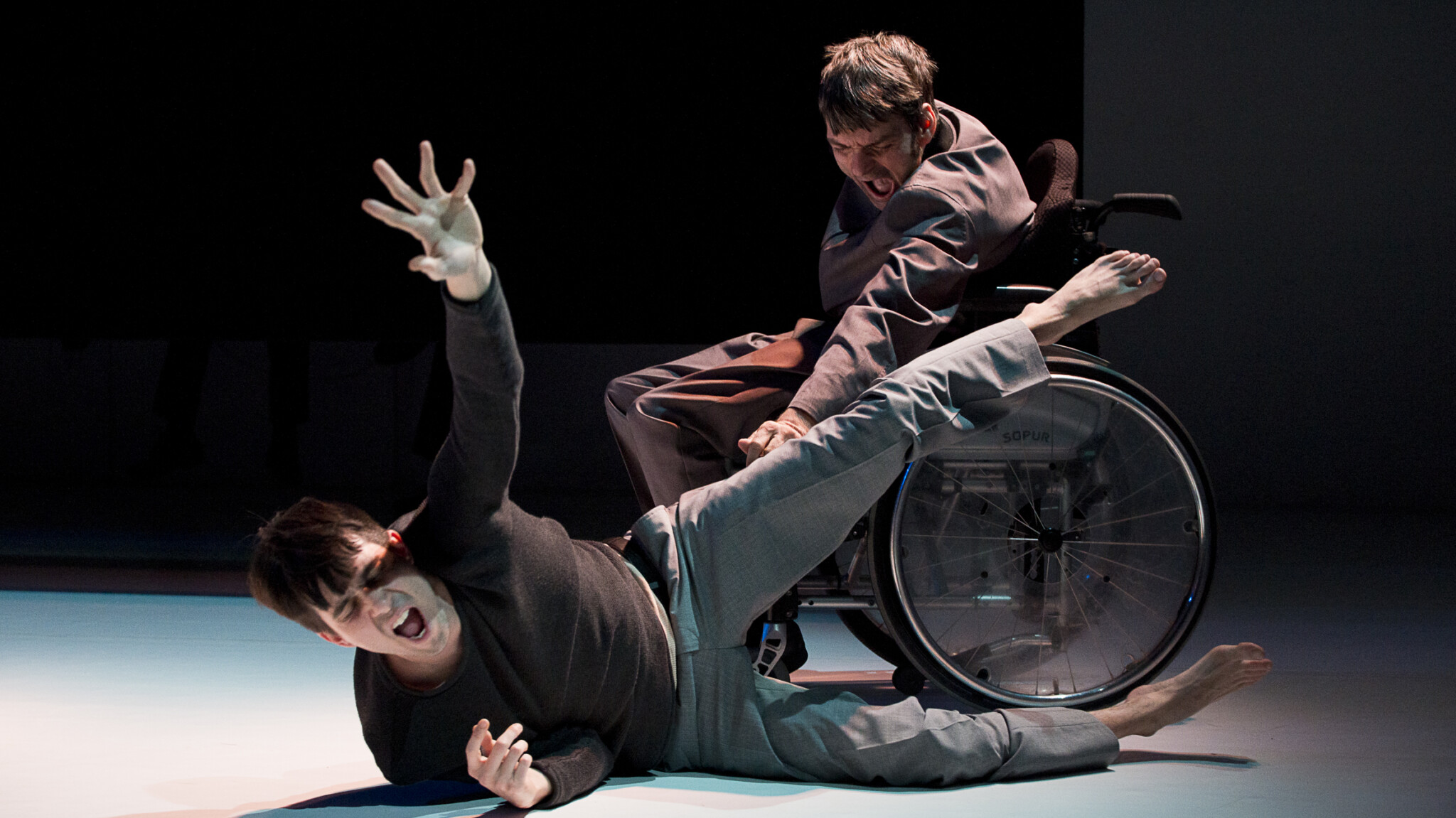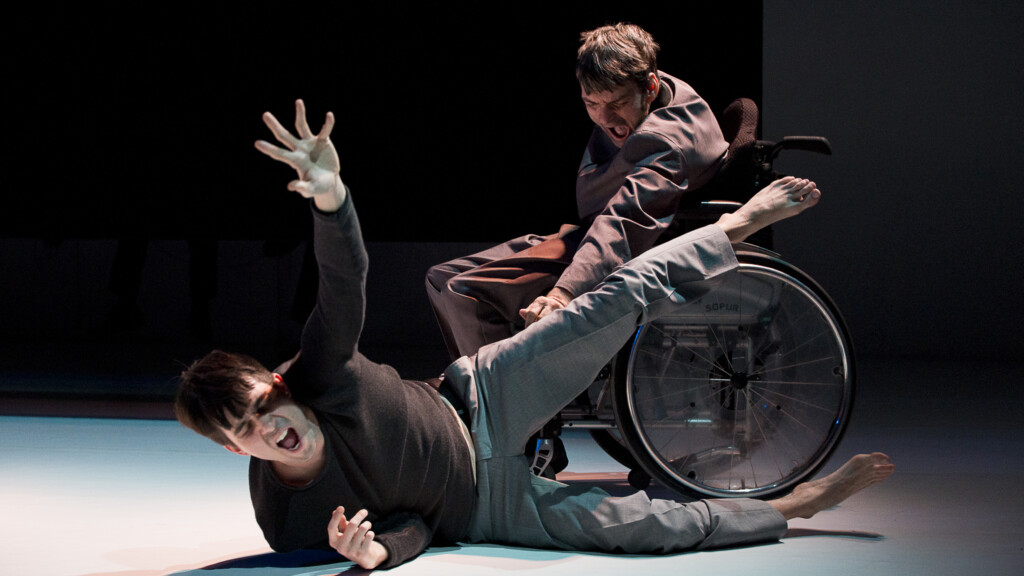 THEATER.REBELLION – THE STORY OF THIKWA
Creating theater as a collaboration between artists with and without so-called disabilities within a professional framework, performances that have no basis in fairytales but instead deal seriously with a topic – both of these are taken (nearly) for granted today. When Im Stehen sitzt es sich besser – Kaspar Hauser Resonanz (directed by Robin Telfer and Christine Vogt) premiered in the studio of Maxim Gorki Theater in Berlin in the 1990/1991 season, this was wholly new territory. The first production by Theater Thikwa unleashed an enormous public echo and spurred on what was then the current discussion about the "artistic abilities" of people with so-called mental disabilities. Invitations for guest performance soon followed from all over the German-speaking world…
The story of Thikwa begins with the founding of the association Thikwa e.V. with the goal of supporting collaborative artistic work between people with so-called disabilities and non-disable artists. Initiated by Christine Vogt, critical founding members included Hanna Näter, Gerlinde Altenmüller and Matthias Maedebach as well as friends and staff members of Werkheim Zehlendorf. Christine Vogt received the Förderpreis, or incentive award, of the Karl Hofer Gesellschaft for the Thikwa initiative.
The first four productions, created until 1993, were produced as recreational projects. Nearly all of the so-called disabled members of the ensemble worked full-time in traditional workshops for the differently abled. This circumstance soon caused the project to reach it limits both due to factors of content as well as to the doubled workload due to rehearsals, performances and tours. This is why efforts toward professionalization began in 1994. Theaterwerkstatt Thikwa was founded in 1995 and has been operated ever since in cooperation with Nordberliner Werkgemeinschaft (NBW gGmbH), one of Berlin's largest workshops for the differently abled.
THIKWA-WERKSTATT FOR THEATER AND ART
From 1995 to 1997, Theaterwerkstatt Thikwa functioned as a temporary trial program. Financed by the German Federal Ministry of Health, it was the first pilot project in Germany that tried out the combination of the rehabilitation and education of people with so-called mental disabilities with forms of artistic expression. In the workshop, art was and continues to be produced all day, every day, 35 hours per week. As such, it distinguished itself from the practice at the time of using artistic work as a supplementary offer to provide a respite from primarily repetitive tasks.
Theaterwerkstatt Thikwa initially offered 12 workplaces for people with so-called disabilities. It has been operated as a cooperation between NBW and Theater Thikwa e.V. since 1997. To demonstrate the role of the artistic fields, it was renamed Thikwa Werkstatt für Theater und Kunst (Thikwa Workshop for Theater and Art) in 2010. Now employing 44 people with so-called disabilities, Thikwa-Werkstatt is a shining example of a competence center for diverse art. The employees make up the ensemble of Theater Thikwa.
THE NOMADIC YEARS
The professionalization brought about by the comprehensive training provided by the theater workshop and the resulting research into the special aesthetic and content-based possibilities of inclusive theatrical work soon bore fruit. The first production under these new conditions, Ein anderer Teil des Waldes (directed by Peter Baer), was invited to the 1996 edition of the Impulse festival, the most important forum for independent theater in Germany.
Thikwa quickly established itself as a somewhat different, but universally accepted, player in Berlin's cultural community. All of the productions in the years that followed were, as was the case since the very beginning, performed in renowned venues, including Theater am Halleschen Ufer (today HAU 2), Sophiensaele, Podewil and Akademie der Künste. Performing inclusive theater at established venues was innovative in the 1990s and Thikwa thus functioned as a trailblazer for diversity.
FINALLY A THEATER OF ITS OWN
In 2005, the foundation board of Deutschen Klassenlotterie Berlin approved the application by English Theatre Berlin (ETB) and Thikwa e.V. to create a shared performance venue that was barrier-free for both artists and audience. Today's performance venue opened in 2008 in the Mühlenhaupthöfen and was the first completely barrier-free theater in Germany. Each year, Thikwa offers between 10 and 12 difference productions here with between 70 and 90 performances. The shared management of the venue with what is today English Theatre Berlin | International Performing Arts Center (ETB | IPAC) emphasizes our commitment to diversity in all directions.
INTERNATIONAL COOPERATIONS AND INTERCULTURAL PROJECTS
Theater Thikwa has functioned as a very special cultural ambassador for Germany for many years. This is seen not only by the foreign guest performances throughout the entire world and international workshops. From 2002 to 2004, Thikwa initiated, in cooperation with the Goethe-Institut, the establishment of an inclusive theater workshop in Tashkent, Uzbekistan. This project, realized by Christine Vogt and Gerd Hartmann, received the incentive award for cultural encounters from the Stiftung West-östliche Begegnungen, the Foundation for Encounters Between the West and East, in 2004.
There is also a long-standing cooperation with Theaterstudio Kroog II in Moscow. The performance Entfernte Nähe (directed by Gerd Hartmann and Andrej Afonin) arose from this cooperation in 2012 and featured a completely Russian ensemble. For the very first time in Russia, an inclusive ensemble consisting of professional, non-disabled actors and dancers and artists with so-called disabilities performed together on the stage of a state-funded theater. The production received the Golden Mask, the most important Russian theater prize, in 2014 as "best experimental production of the year".
Theater Thikwa also has a particularly vibrant connection with Japan. A co-production with Taihen Performance Troupe for the Osaka Theater Festival was created all the way back in 2001. The four-part work-in-progress Thikwa plus Junkan Project was created and performed between 2009 and 2012 in Berlin and Japan and was invited to the 2012 Kyoto Experimental Festival, amongst over invitations.
THROUGH TODAY
The interest in the special abilities, ways of thinking and forms of expression of the Thikwa performers has continued to increase in recent years. Correspondingly, there are now many cooperations with other independent groups such as, for example, Monster Truck (Dschingis Khan – 2012, Regie – 2014, Zugabe – 2019). Thikwa performers work as guests at major theaters such as Deutsches Theater Berlin, Grips-Theater and Theater an der Parkaue and are invited by directors within the independent performing arts community to be part of their productions.
The "miracle of the Berlin stage, Thikwa" (Der Tagesspiegel) has created some 120 performances, theater productions and dance productions in a wide variety of formats since its founding in 1991. It performs them regularly in guest productions at theaters and festivals through the German-speaking world and around the globe.
In 2018, Thikwa received the renowned Martin-Linzer-Theatepreis for "outstanding performance by an ensemble in the German-speaking world" from the theater magazine Theater der Zeit, followed in 2019 by the Theaterpreis des Bundes, the German Federal Theater Prize, for "the outstanding evocation of societal diversity in the theater community with a simultaneous desire for artistic radicality".
The artistic direction of Theater Thikwa was shared by Christine Vogt, Gerlinde Altenmüller and Matthias Maedebach from 1993 to 2003. In 2004, Gerline Altenmüller took over the sole artistic direction and held it until her death in May 2012. Nicole Hummel and Gerd Hartmann artistically directed the theater from 2012 to 2023. Since June 2023, Nicole Hummel and Laura Besch have been sharing the artistic direction.
Thikwa is the Volksbühne of inclusive theater. Committed to experimentation, provocative, genre-defying, guaranteed to be surprising each time…unsettlingly good art…you are guaranteed to leave this theater richer than you were when entered it.
What began as a niche stage in 1991 has now become the most advanced performance venue in Berlin for people with all kinds of disabilities – no matter whether with or without.
This institution shows how embodying inclusion works – Thikwa stands for outstanding theater: whether the artist is disabled or not is completely beside the point.
Thikwa's home is in a rear courtyard on Fidicinstraße and is one of the most subversive, anarchistic and progress theaters in Berlin…the expansion of the art community at the core of the discourses about theater today takes place here as unpretentiously as it is intrinsic.
The world would be a better place if everyone acted like Theater Thikwa. Since 1991 it has shown that inclusion can be a real practice instead of just empty words.
The forerunner of inclusive theater: the underdogs of the theater community have pushed their way through right to the top. …today, Theater Thikwa is known as one of the most important and relevant groups, a theater that shapes the discourse.