C A N D Y
Das wahrscheinlich längste Zuckerstück der Welt (gekürzt)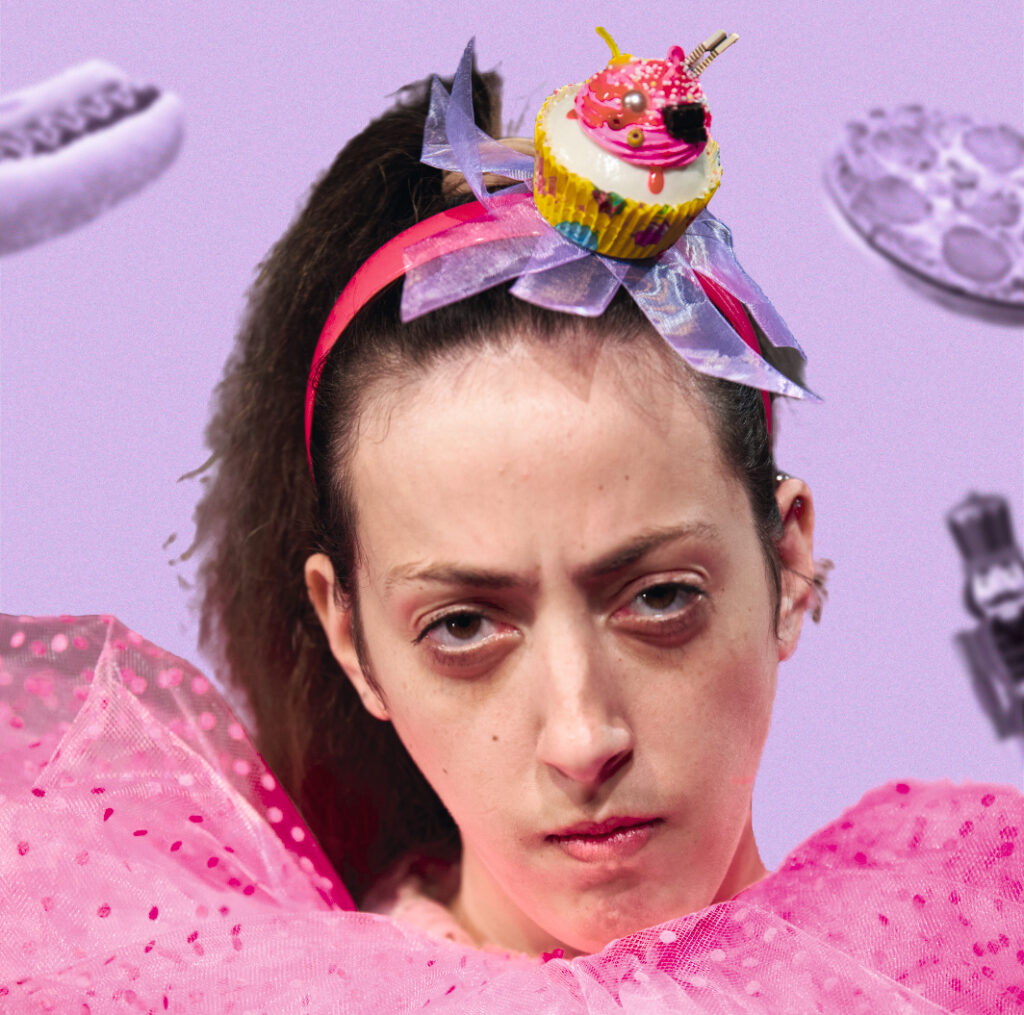 The Nutcracker (the ballet) is already sold out? Offer your family the inexpensive alternative! We have Tchaikovsky in a can, and a frozen pizza (with hidden sugar) is dancing instead of the Sugar Plum Fairy. In the Queen's cooking show, you learn how to open bags of sour gum or unwrap candy bars. If only there weren't the mice, they eat everything! Soon we'll get to the point that the king himself has to go to the kiosk...
Based on E.T.A. Hoffmann's fairytale within a fairytale (which tells how the Nutcracker became the Nutcracker), we are taking a look at the role sugar plays in all of our lives, how it shapes our society, how it is currently produced and how it used to be produced as well as how it reflects class relations.
Dates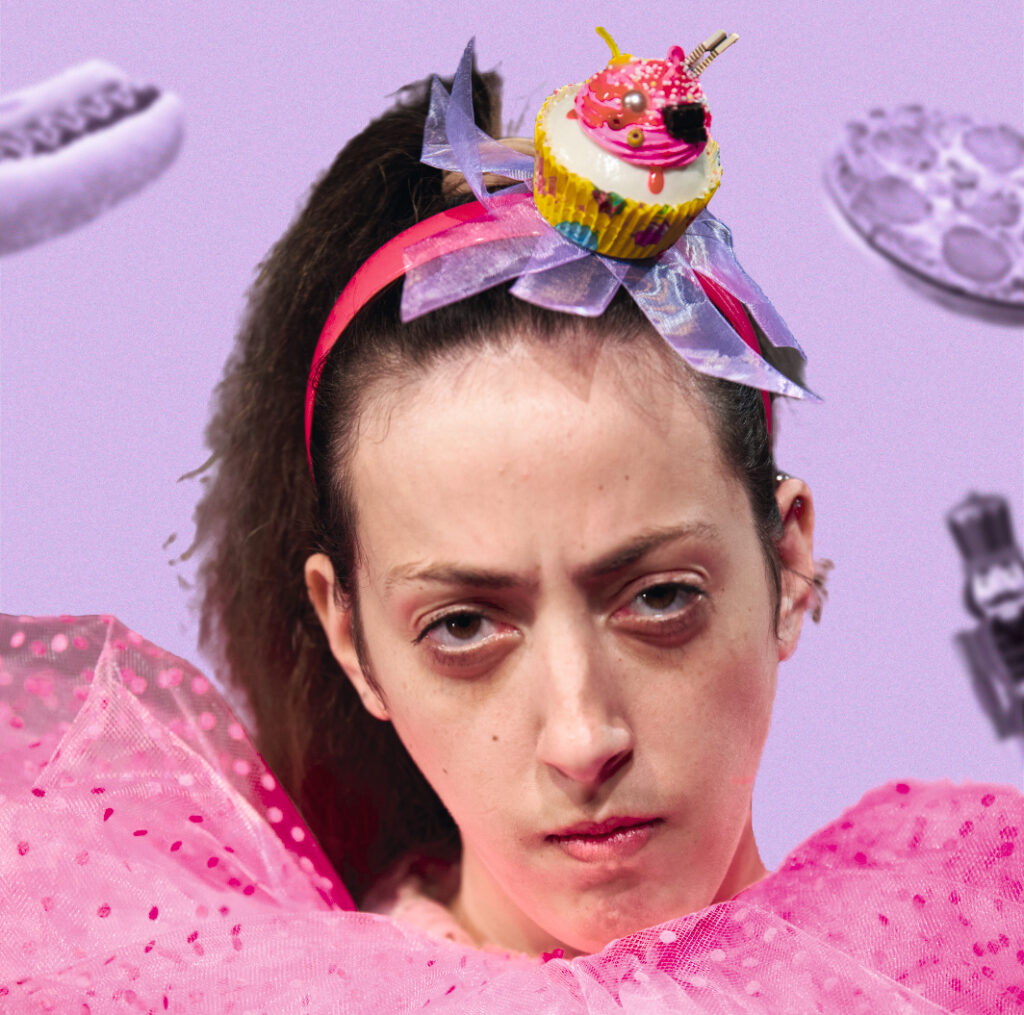 On 14 + 17 December we will be showing C A N D Y with audio description for blind and visually impaired people. There will be a tactile tour before the performances to touch the set and costumes. The tactile tour starts on 14 December at 7 pm and on 17 December at 3 pm. We will meet in the theatre foyer.
If you need a pick-up service from the bus or underground as a participant in the audio description, please contact Ms Stuck in advance on 0178 1848070.
Participants
Von und mit:
Rudina Bejtuli, Deniz Dogan, Corinna Heidepriem, Maika Knoblich, Valerie Oberhof, Stephanie Petrowitz, Rachel Rosen, Vanessa Stern
Regie:
Vanessa Stern
Bühne, Kostüm, künstlerische Mitarbeit:
Eike Böttcher, Jelka Plate
Dramatic Advice:
Dietmar Schmidt
Director's assistant:
Janne Lilkendey
Lighting design:
Katri Kuusimäki