BioFiction
Where does real life end?
Co-Production Theater Thikwa Berlin / Studio Kroog II Moscow as part of the Thikwa anniversary season 2016 under the motto "Enrich yourself!".
Do invented stories reflect your own reality more clearly than told biographies? The German-Russian co-production with a binational ensemble is exploring this question. Different life experiences of disabled people in different cultures play a role, as does the desire to design candy-colored worlds or abysmal fantasy spaces. With manga characters, half-true memories and science fiction stories, the German and Russian performers shimmy through splinters of their own biographies, tell about wishes and hopes and dance through their youth films. And Zumo and Etna, the two aliens, meanwhile communicate with each other with signs and wide eyes.
Premiere: 2. November 2016, Berlin
On Tour: Meyerhold Center, Moscow, 2016; Bolshoi Drama Theater, St. Petersburg, 2016; Puschkin Theater, Pskov, 2016
Participants
By and with:
Alsu Abdullina, Addas Ahmad, Svetlana Gavrilina, Karol Golebiowski, Marina Koslowa, Tim Petersen, Peter Pankow, Eugenia Skokowa
Live-Translation:
Boris Dobrowolski
Live-Music:
Kazuhisa Uchihashi
directed by:
Gerd Hartmann, Andrej Afonin
Set Design:
Isolde Wittke
Costume Design:
Heike Braitmayer
Lightning Design:
Ralf Arndt
Video Design and Live Video:
Marieta Campos Gisbert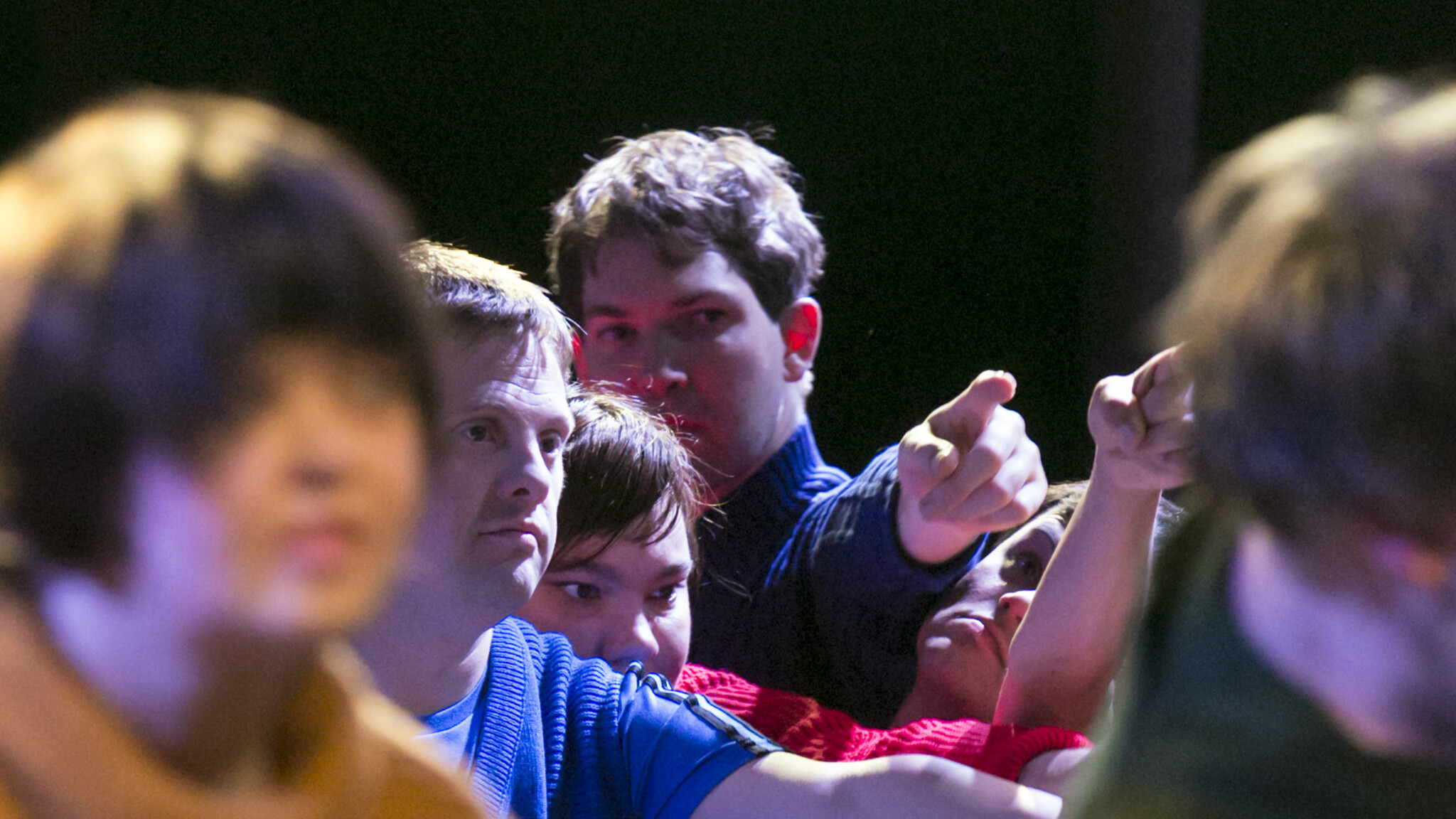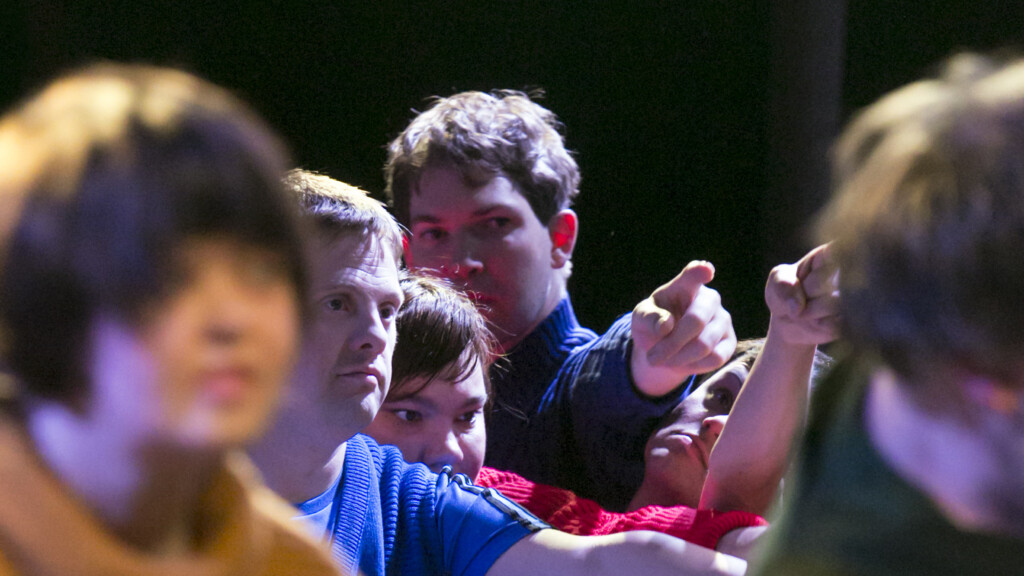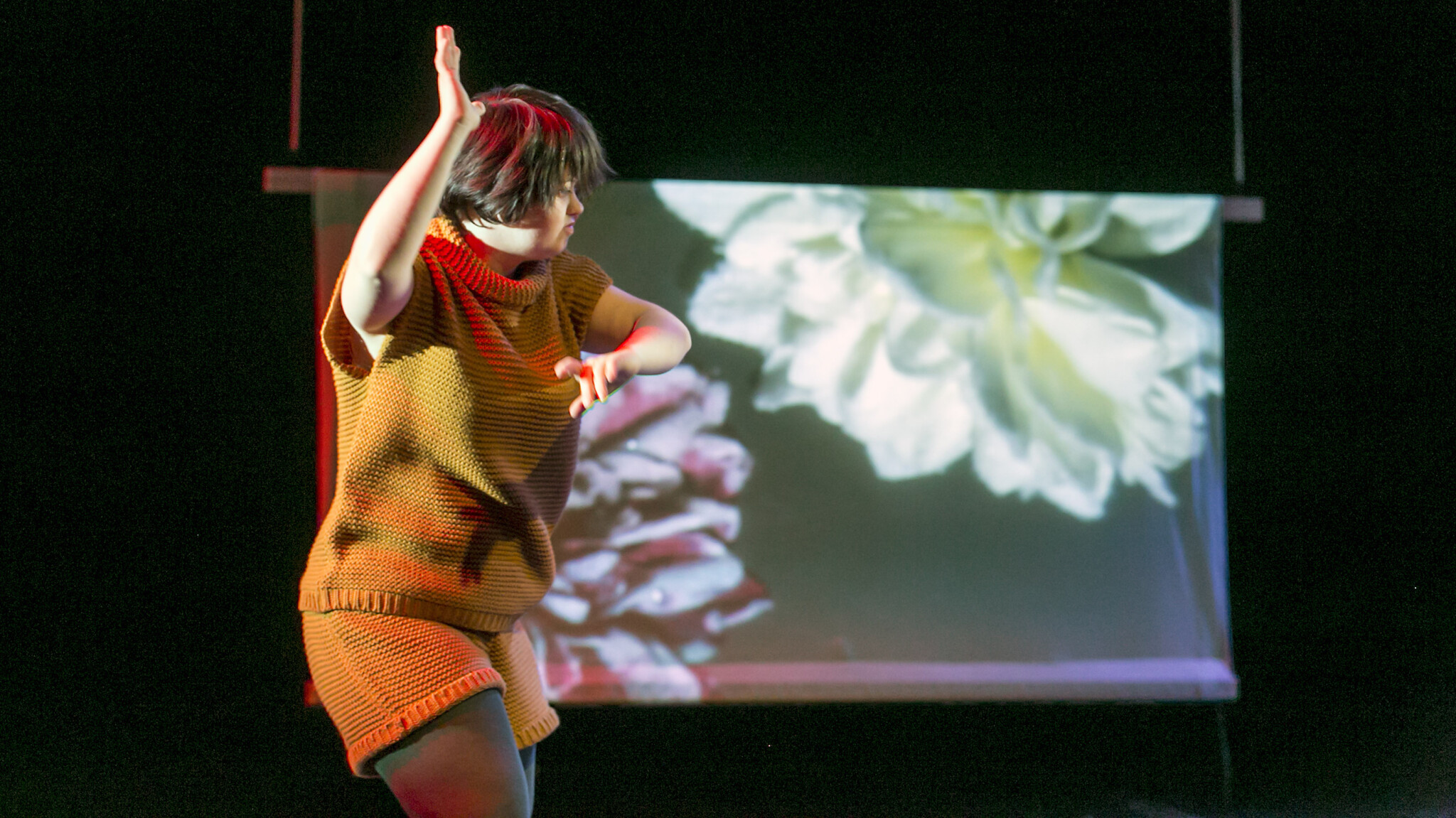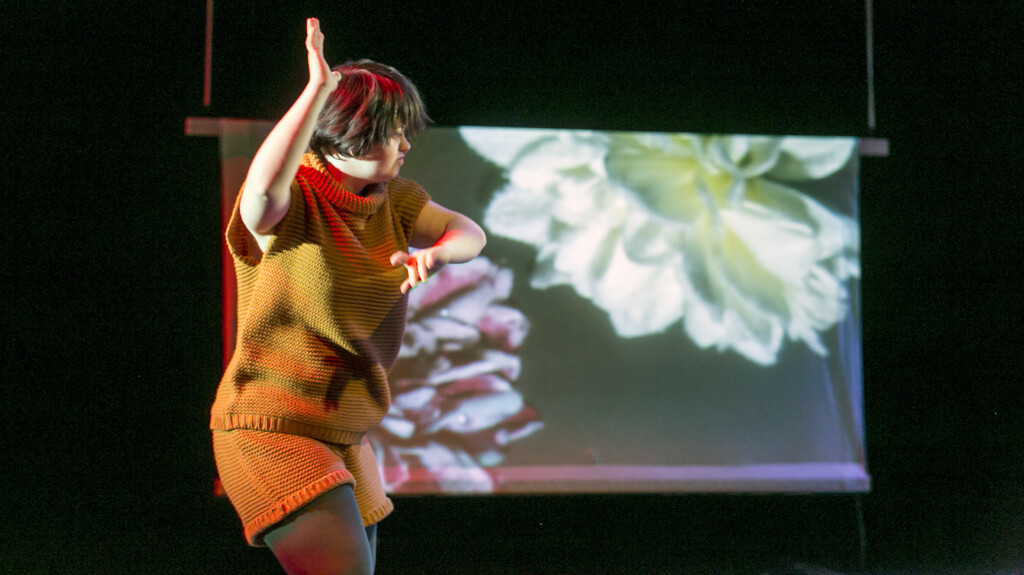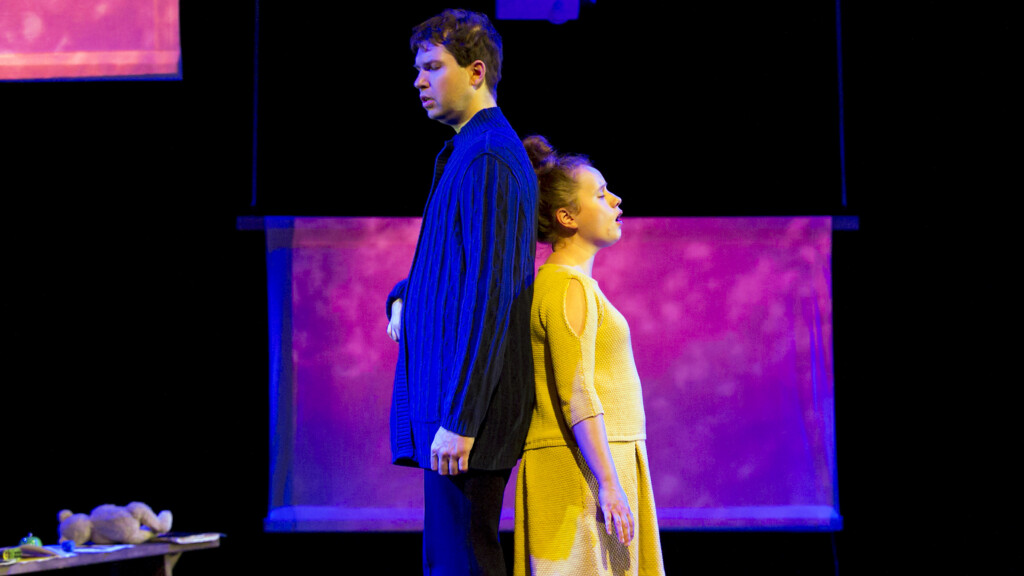 Partners/Sponsors