Diane for a day
A very successful and entertaining examination of body norms and gender roles. Beautifully nasty… Go see it!"
Arche-men of the modern era. Concentrated drag masculinity.
A wild gender jamboree.
How are identities made visible on stage - and how can we play with them? Inspired by the drag king workshops by the artist Diane Torr, Diane for a day investigates new ways of dealing with physicality on stage. Not only the performance of gender identities is examined and tested - the theatricality of one's own privileges as well as those of others become the point of departure for jokes, anger and (self-)empowerment.

Workshop
On 10/23 from 6:00 to 7:30 pm there is a workshop with Thikwa performer Rachel Rosen and Theatre Pedagogue Anna-Rebecca Thomas, where you can get more insights about the performance. You can book the workshop as a ticket combination (performance and workshop for 20 € or 12 € reduced price) via email at: theaterpaedagogik@thikwa.de The number of participants is limited to 8; So we advise you to sign up quickly.
The first joint project between of the performers of Theater Thikwa and the artist collective hannsjana poses questions humorously, historiographically and musically to notions of body norms and gender roles both inside and outside of inclusive spaces.
Attention: The performances on 10/21 + 10/22 are cancelled.
Participants
By and with:
Laura Besch, Sabrina Braemer, Alice Escher, Jule Gorke, Jasmin Lutze, Laura Rammo, Mereika Schulz, Katharina Siemann, Marie Weich
Concept:
hannsjana
Stage Design:
hannsjana
Costume Design:
Heike Braitmayer
Lighting Design:
Julian Besch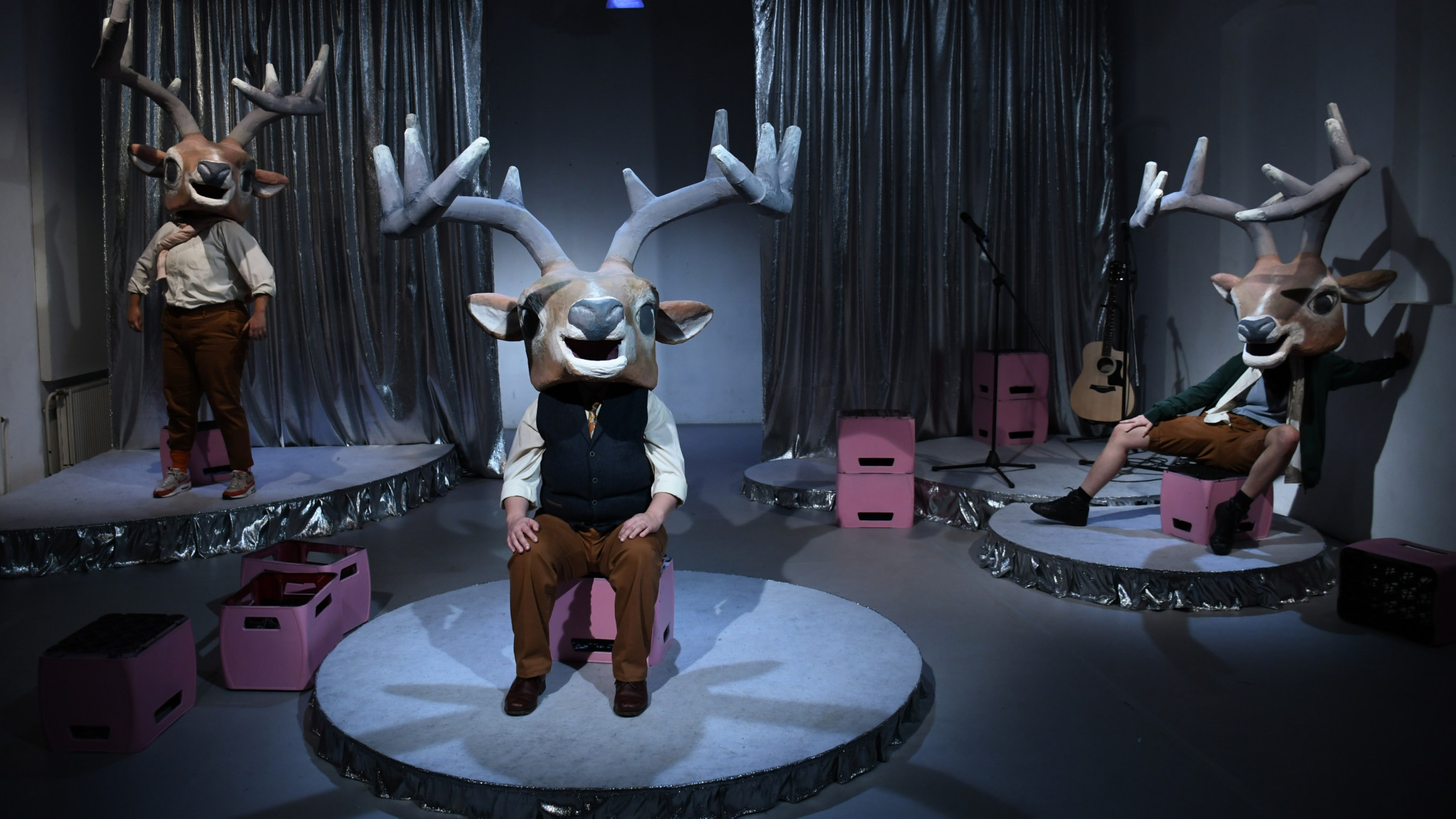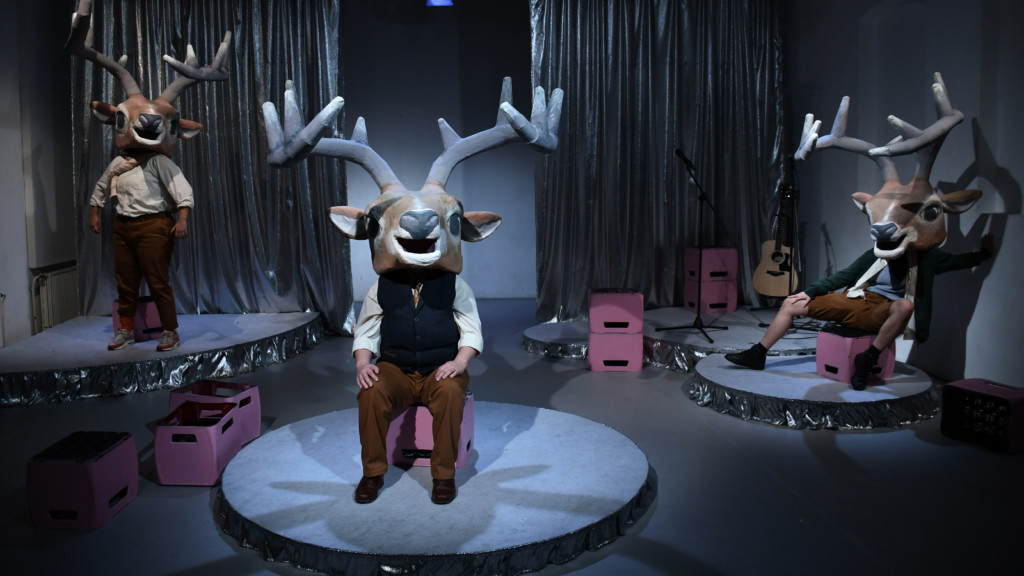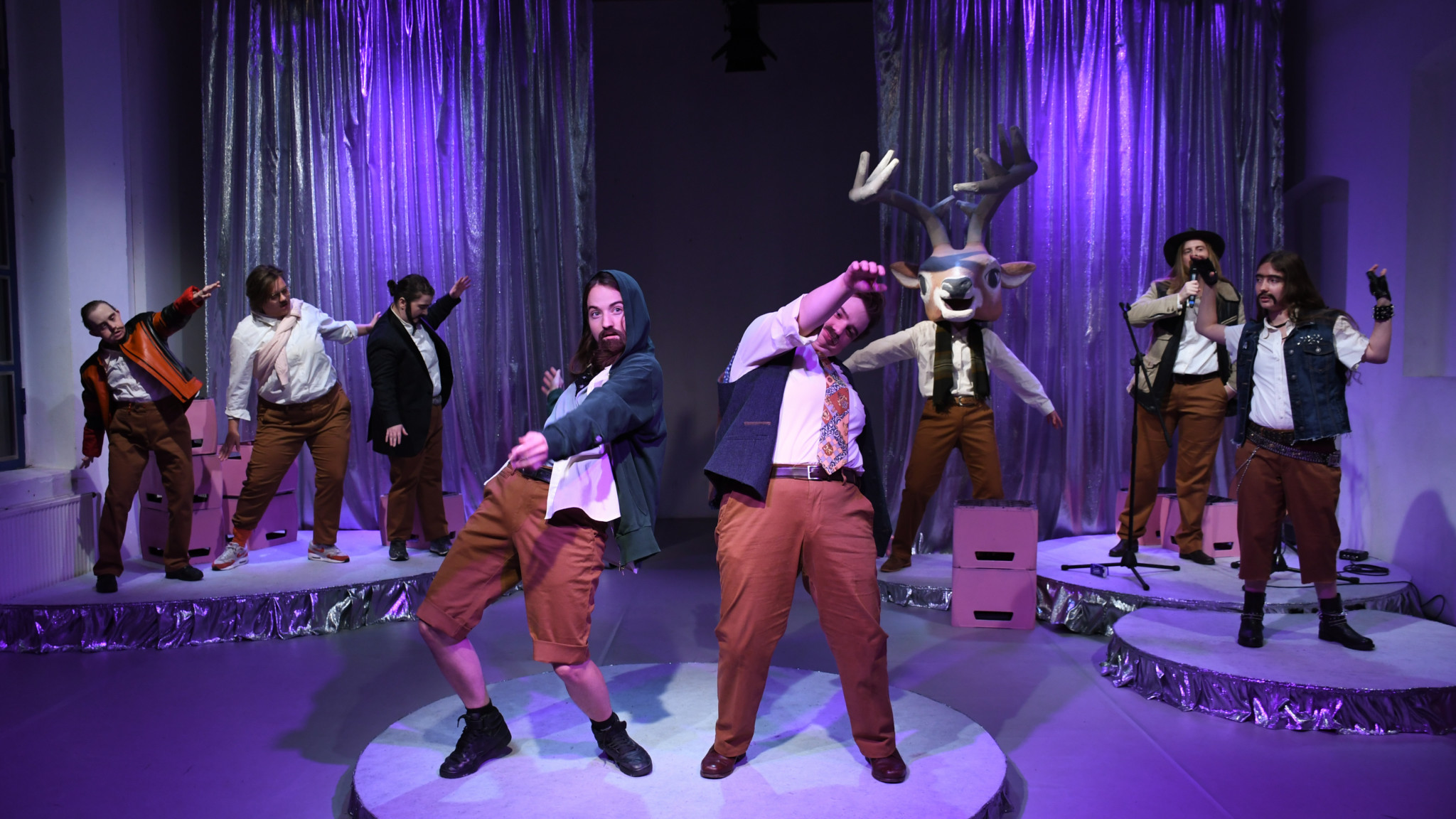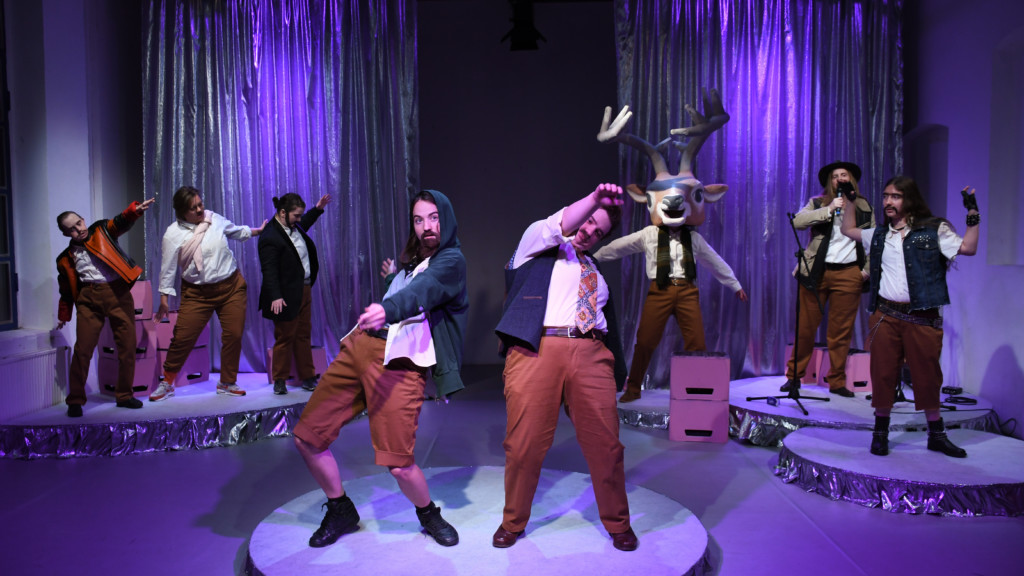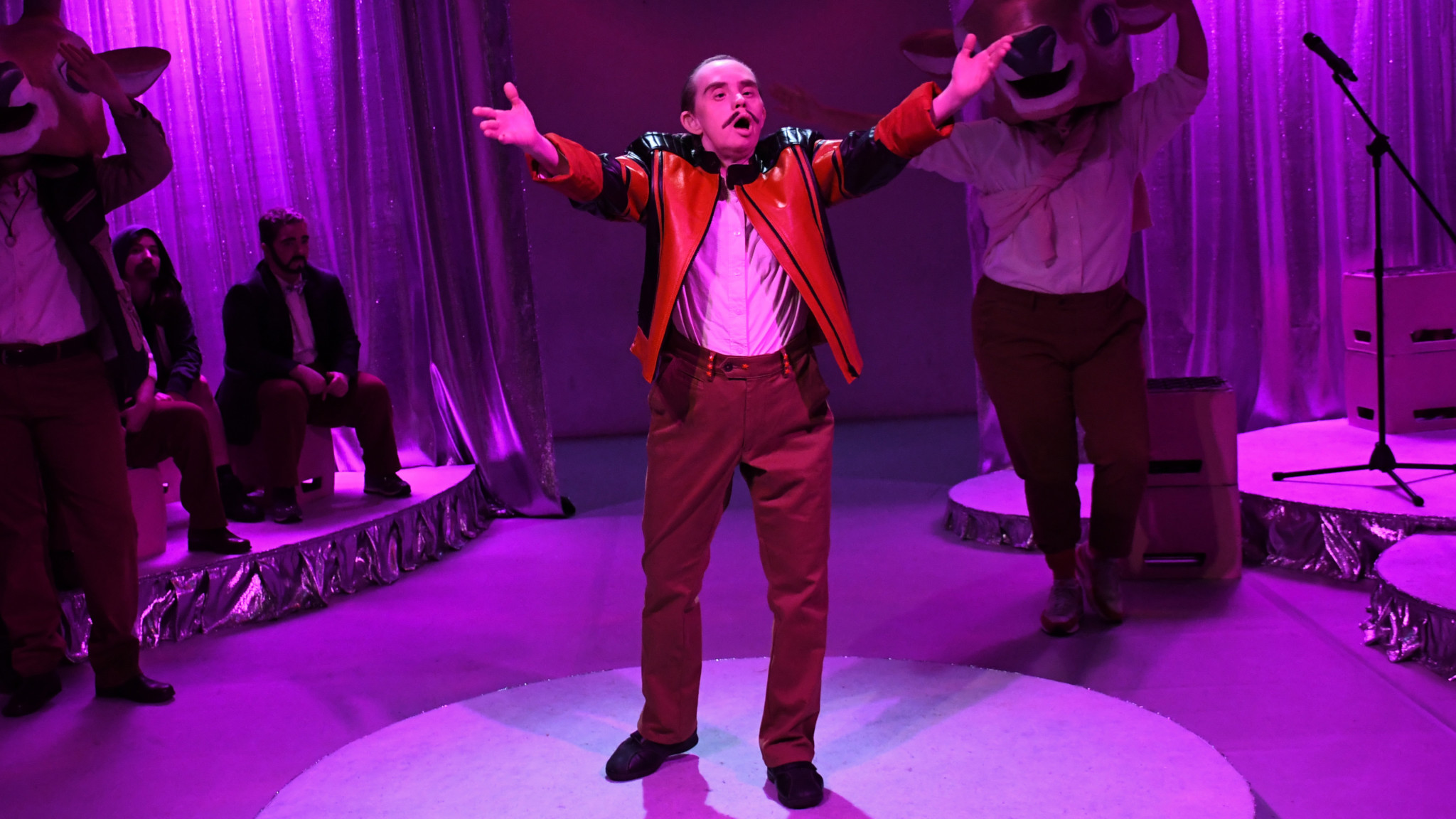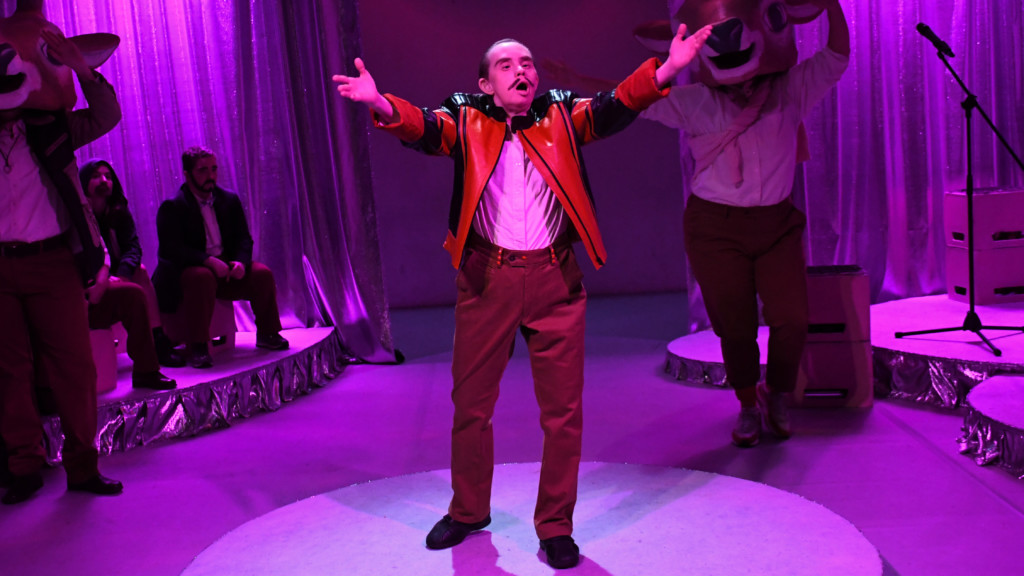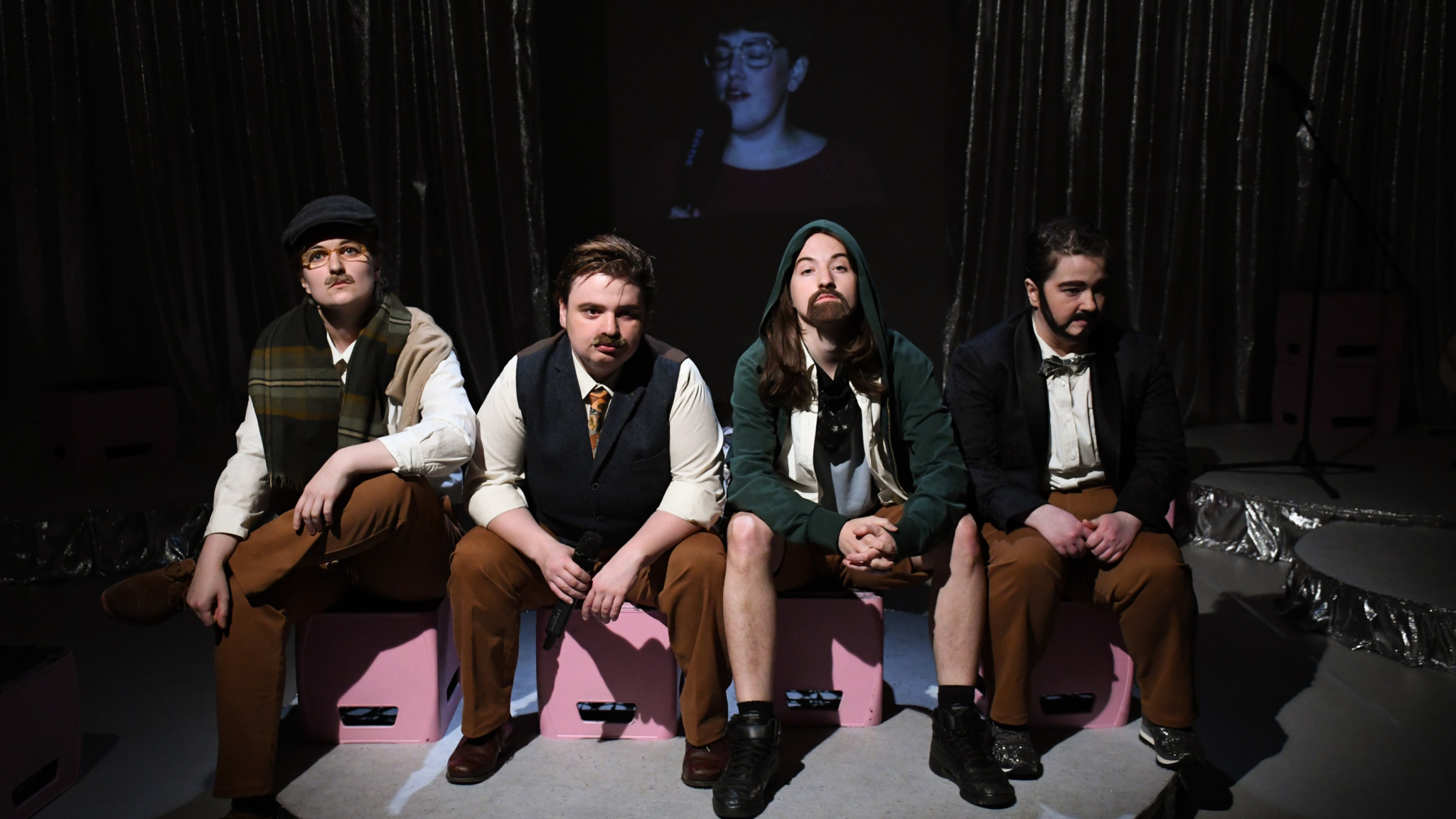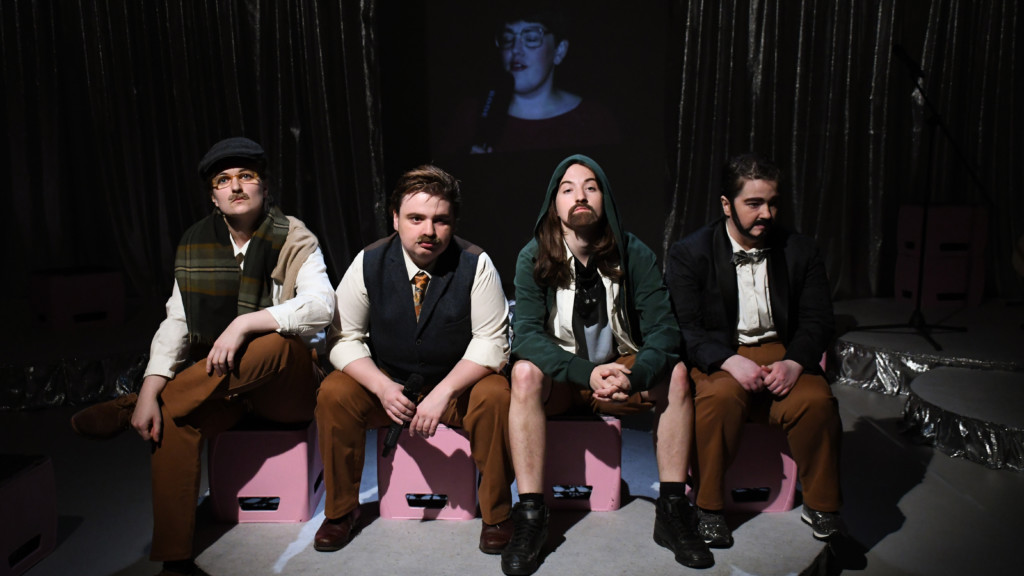 Tickets
Tickets: 16 € – reduced price 10 €
Partners/Sponsors