Dschingis Khan
Monster Truck in cooperation with Theater Thikwa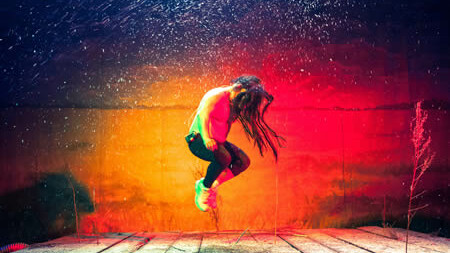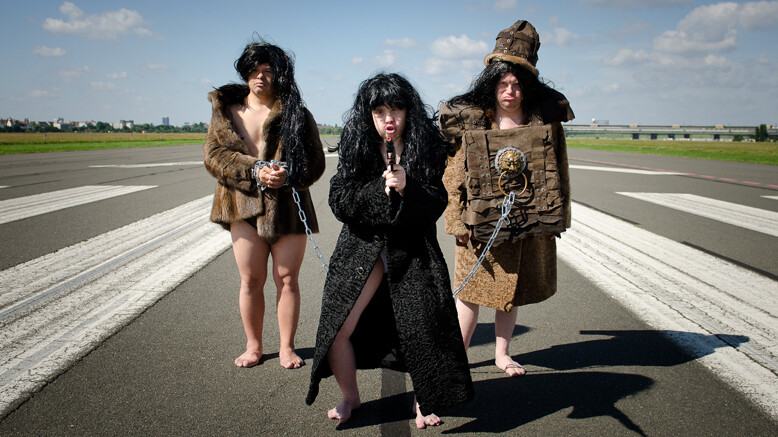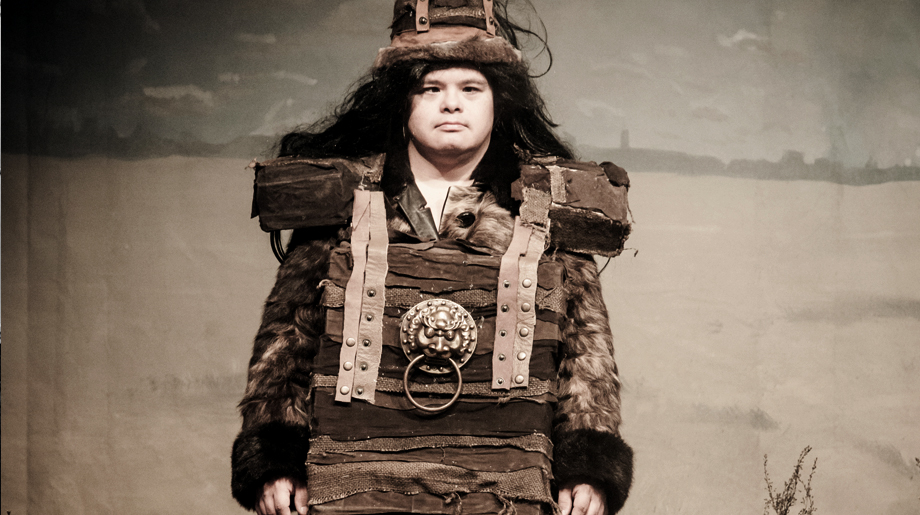 Abgründiges Diskurstheater und gleichzeitig ein fröhliches Happening, mehrfach gebrochen, oft überraschend.
In der zynischen, trashigen und tatsächlich sehr komischen Versuchsanordnung von "Dschingis Khan" nehmen Monster Truck den "Mongolismus" beim Wort und parodieren sein doppeltes Diskrimierungspotenzial. (…) "Dschingis Khan" ist eine Farce auf die Idee des Authentischen und dessen Inszenierung.
Großer, zynischer Jahrmarktbudenzauber ist das, der dennoch tief und erhellend in die Giftkiste des Theaters greift (…) Zwar gibt Monster Truck keine Antworten, aber sie hauen hinein in die brennende Lücke zwischen Schein und Sein und zeigen, wo es schmerzt
Three performers with Down syndrome take to the stage as traditional inhabitants of Mongolia. Dressed in thick fur coats, they parade across the stage and treat the public to 'authentic Mongolian' behavior. A setting reminiscent of the 'human zoos' popular in Europe at the time Dr. Langdon-Down was making his discoveries. While lighting and sound effects color the inherently neutral action, the performance plays with our judgements and prejudices concerning 'the other'. A set-up as effective as it is simple, stirring up the discussion of both colonialism and racism as handicaps. In this way, Dschingis Khan creates space for shock and empathy, fear and fascination, projection and reflection.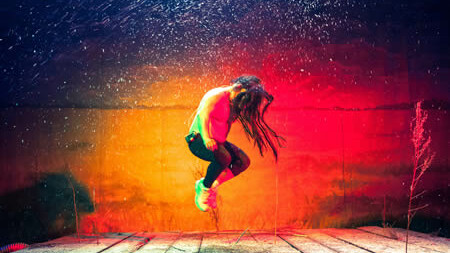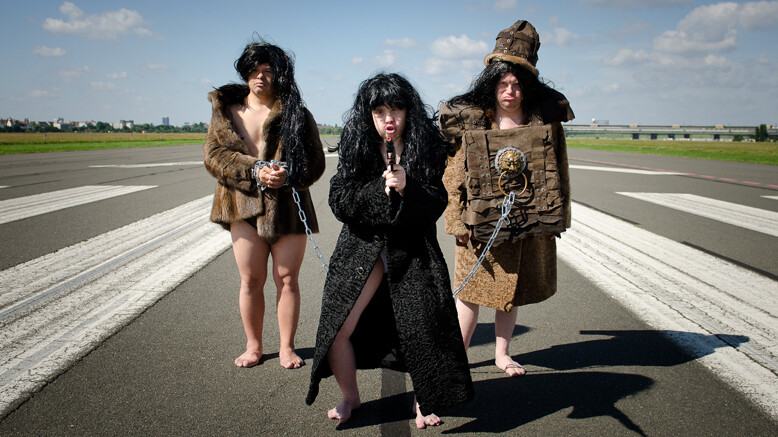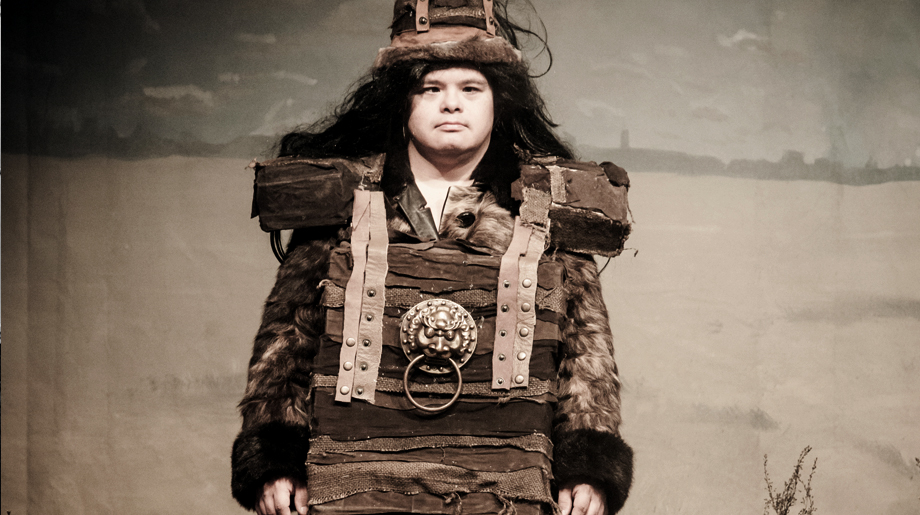 In dieser "Völkerschau" werden drei Menschen mit Down-Syndrom als waschechte Mongolen präsentiert – die Thikwa-Darsteller Sabrina Braemer, Jonny Chambilla und Oliver Rincke –, die man bis vor kurzem noch "mongoloid" genannt hätte. In schwere Felljacken gehüllt sollen diese ihre vermeintliche Authentizität und Wildheit zur Schau stellen. Sie bekommen Handlungsanweisungen und werden zu Tableaux arrangiert; ausgeleuchtet und mit Sound unterlegt, werden sie auch noch in ihren banalsten Verrichtungen mit tieferer Bedeutung aufgeladen. Die Maschinerie des Theaters läuft auf Hochtouren, um das größtmögliche Andere zu produzieren. Ein Anderes, in das wir unsere Ängste und Sehnsüchte auslagern können, und das wir wahlweise bemitleiden, fürchten, begehren oder verklären können.
Dschingis Khan, der mächtigste Herrscher aller Zeiten, erscheint degradiert zu einer billigen Kirmesattraktion, in der sich Vorstellungen von fremdländischer Exotik mit landläufigen Ideen von geistiger Behinderung vermischen.
Premiere: 20 September 2012 (FFT Düsseldorf)
On Tour: Heidelberger Stückemarkt; Politik im Freien Theater, Freiburg; Radikal Jung, Munich; Donau-Festival, Krems; Something-Raw-Festival, Amsterdam; Theatre Olympics, Wroclaw; Novy Teatr, Warsaw; CPHSTAGE-Festival, Copenhagen; Sommerblut-Festival, Cologne; Grenzenlos Kultur-Festival, Mainz; Festival Okkupation!, Zurich; Wildwuchs-Festival, Basel; Schwankhalle, Bremen; Mousonturm, Frankfurt; Staatsschauspiel, Dresden; Kampnagel, Hamburg; Die Rampe, Stuttgart; Pumpenhaus, Münster; Ringlokschuppen, Mülheim; Sophiensaele, Berlin.
Participants
Produced by and starring:
Sabrina Braemer, Jonny Chambilla, Manuel Gerst, Sahar Rahimi, Oliver Rincke, Mark Schröppel, Ina Vera
Dramatic Advice:
Marcel Bugiel
Music:
Mark Schröppel
Production:
Ehrliche Arbeit