Merkel
Theater Thikwa and the artist collective hannsjana are representing back!
It's about more than just the Chancellor. The perspective keeps changing. And: sparks begin to fly.
Loving and playful, but still with depth. Not one-dimensional, but instead multi-layered - this is something the Berlin performance collective Hannsjana excels at. And, with their political revue Merkel at Theater Thikwa, they have once again created a strong production.
In a performance somewhere between a realpolitik press conference and a private exercise of power, they encounter the first female German Chancellor as a representative of her ideals, desires and decisions. None of the performers voted for Angela Merkel.
For some of them, this was because they did not share her political views – for others, this was because they have not previously been allowed vote. Now they can show which political decisions they feel represented by and which ones they do not feel represented by. What does it mean to be governed by a woman? One who is angry because she is not allowed to participate? What decisions does one actually make – and what consequences can one live with?
Eight women govern on stage: they take up positions of power. They show their diplomatic skills, navigate through crises, outdo their competitors and place themselves up for election. In an exciting press conference at Theater Thikwa, the Angela Merkels move between mastery and crisis, between a wild election party and well-considered reticence.
Performance duration: 1 hour 5 minutes
We are offering an audio description for the performance.
Here you can listen to the introduction of the audio description:
Participants
By and with:
Rudina Bejtuli, Laura Besch, Jule Gorke, Jasmin Lutze, Rachel Rosen, Mereika Schulz, Katharina Siemann, Marie Weich
Concept/Directed by:
hannsjana
Artistic Collaboration:
Debrecina Arega
Stage Design:
Jelka Plate
Costume Design:
Heike Braitmayer
Lighting Design:
Katri Kuusimäki
Audio Description Creation:
Elena Jansen, Ugne Metzner
Audio Description Editorial:
Silke Stuck
Audio Description Voice:
Elena Jansen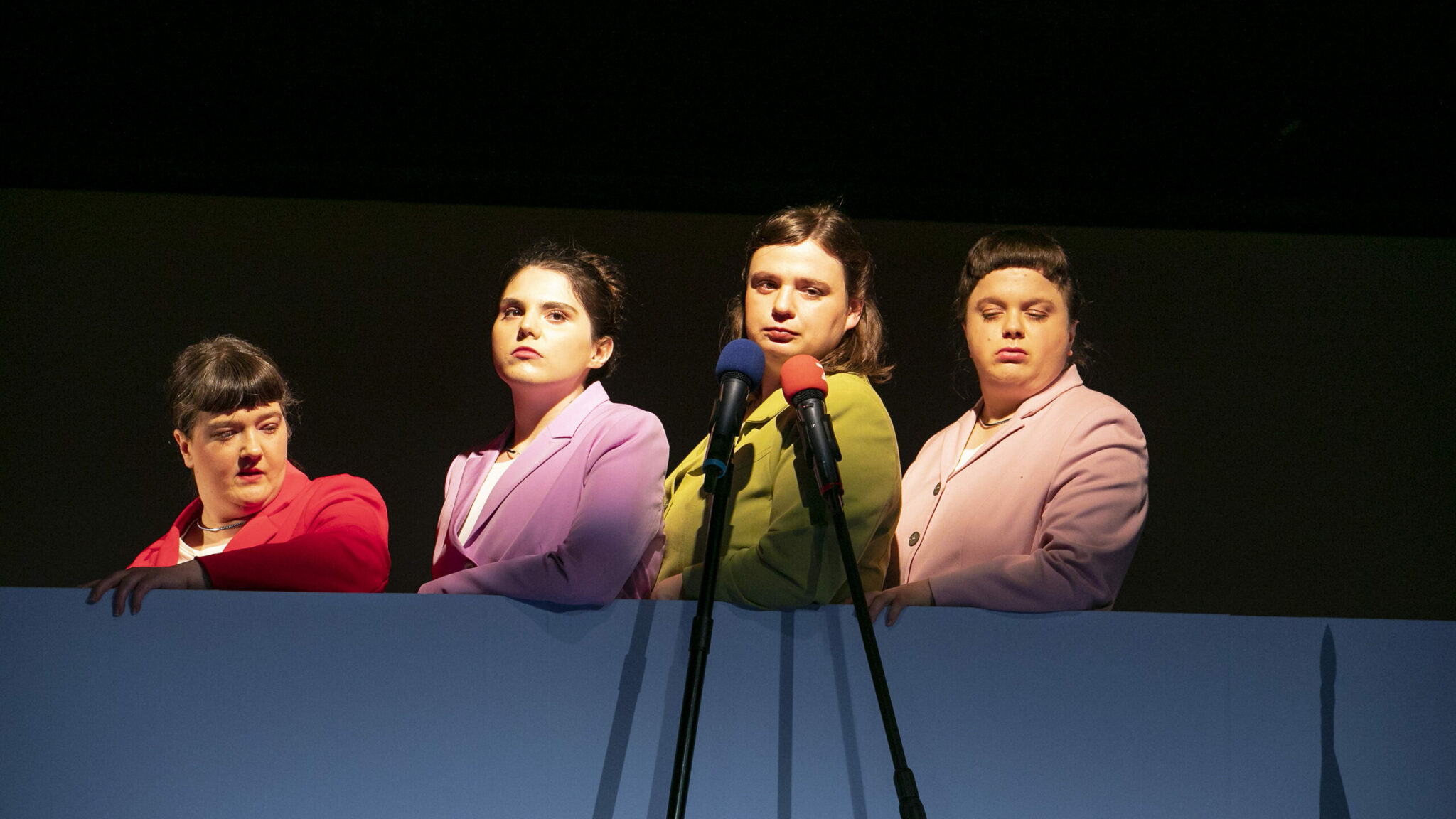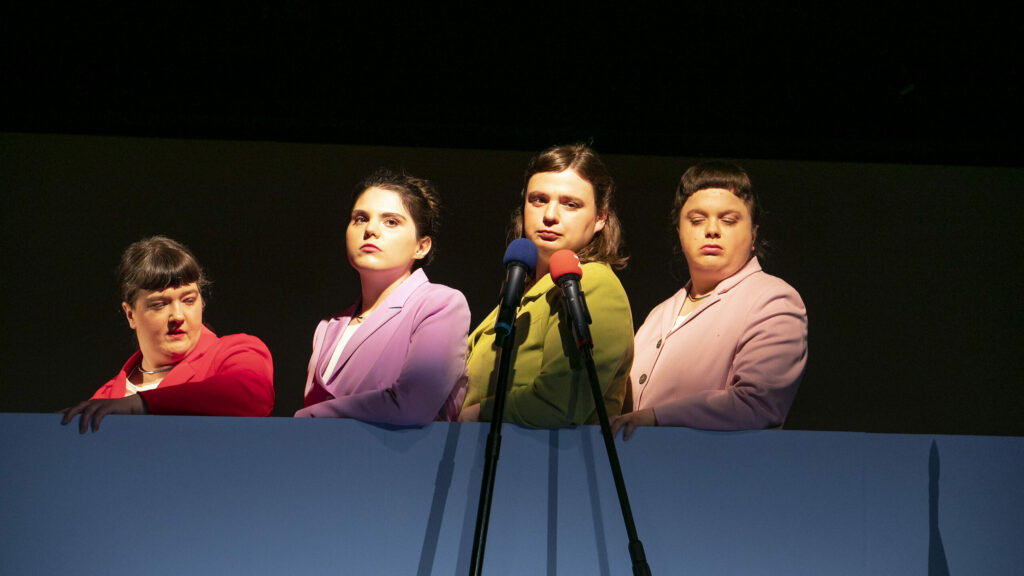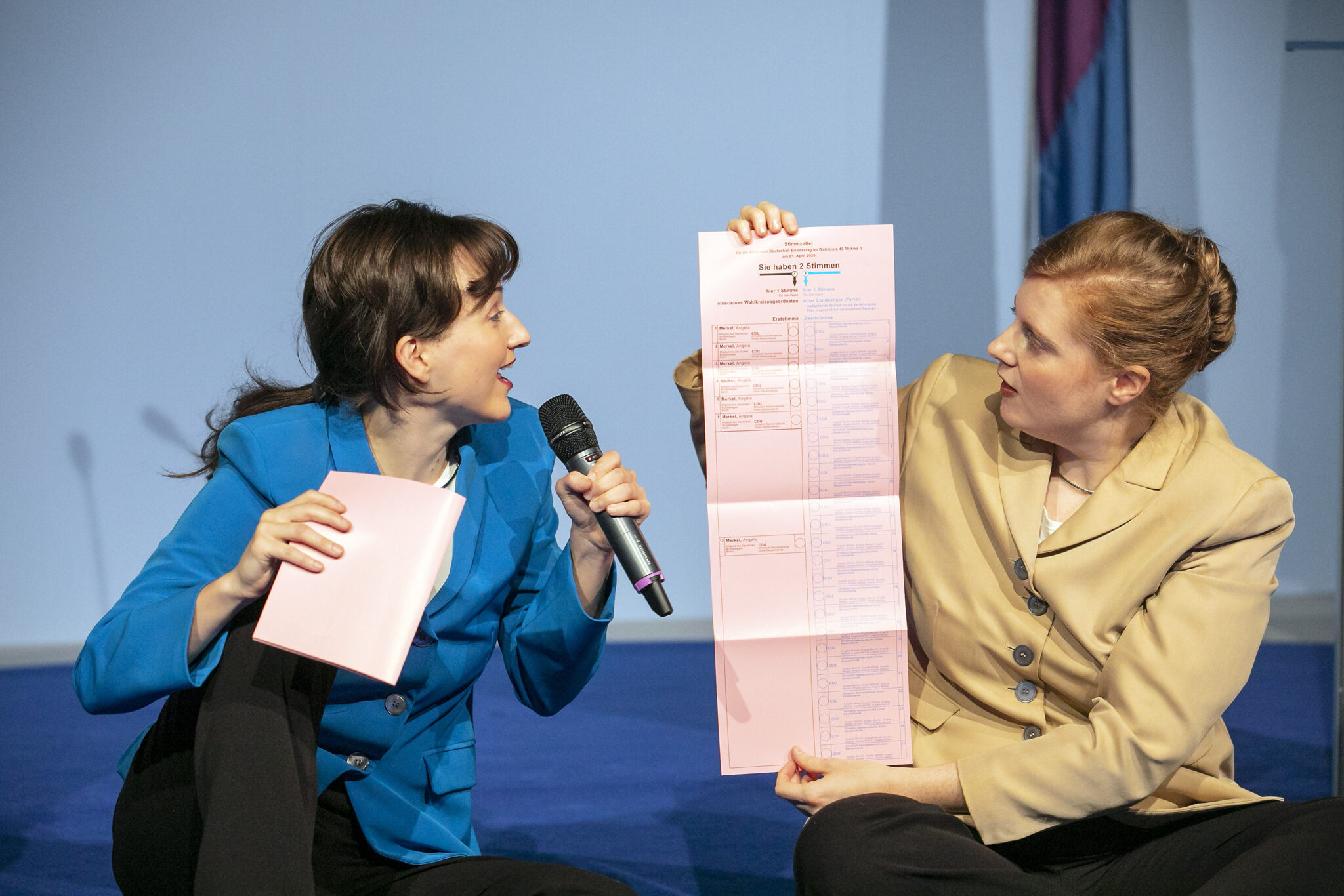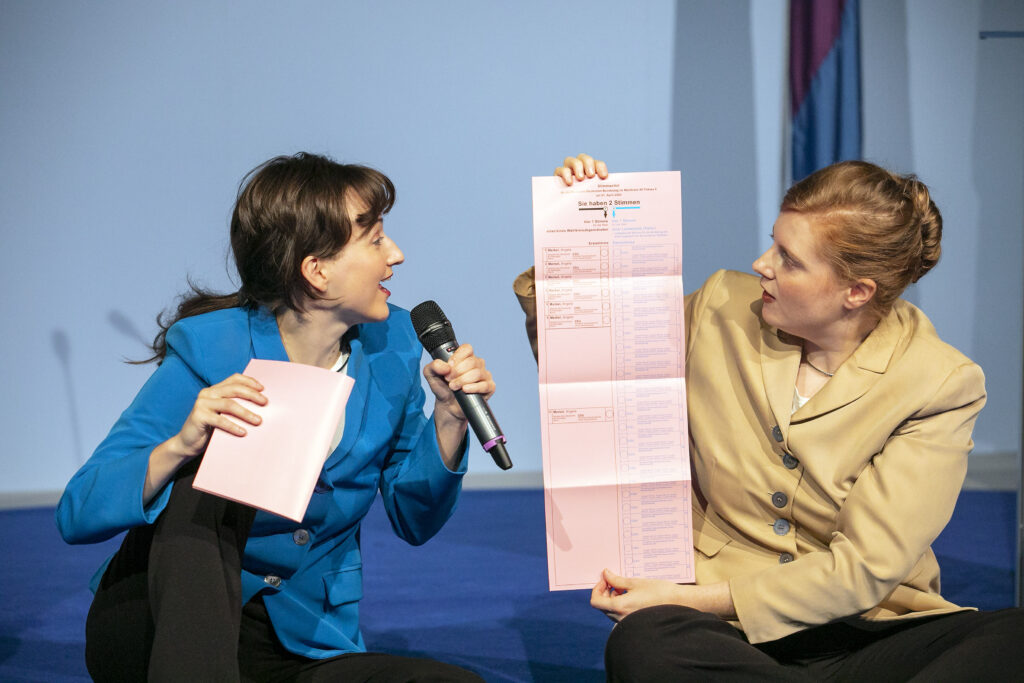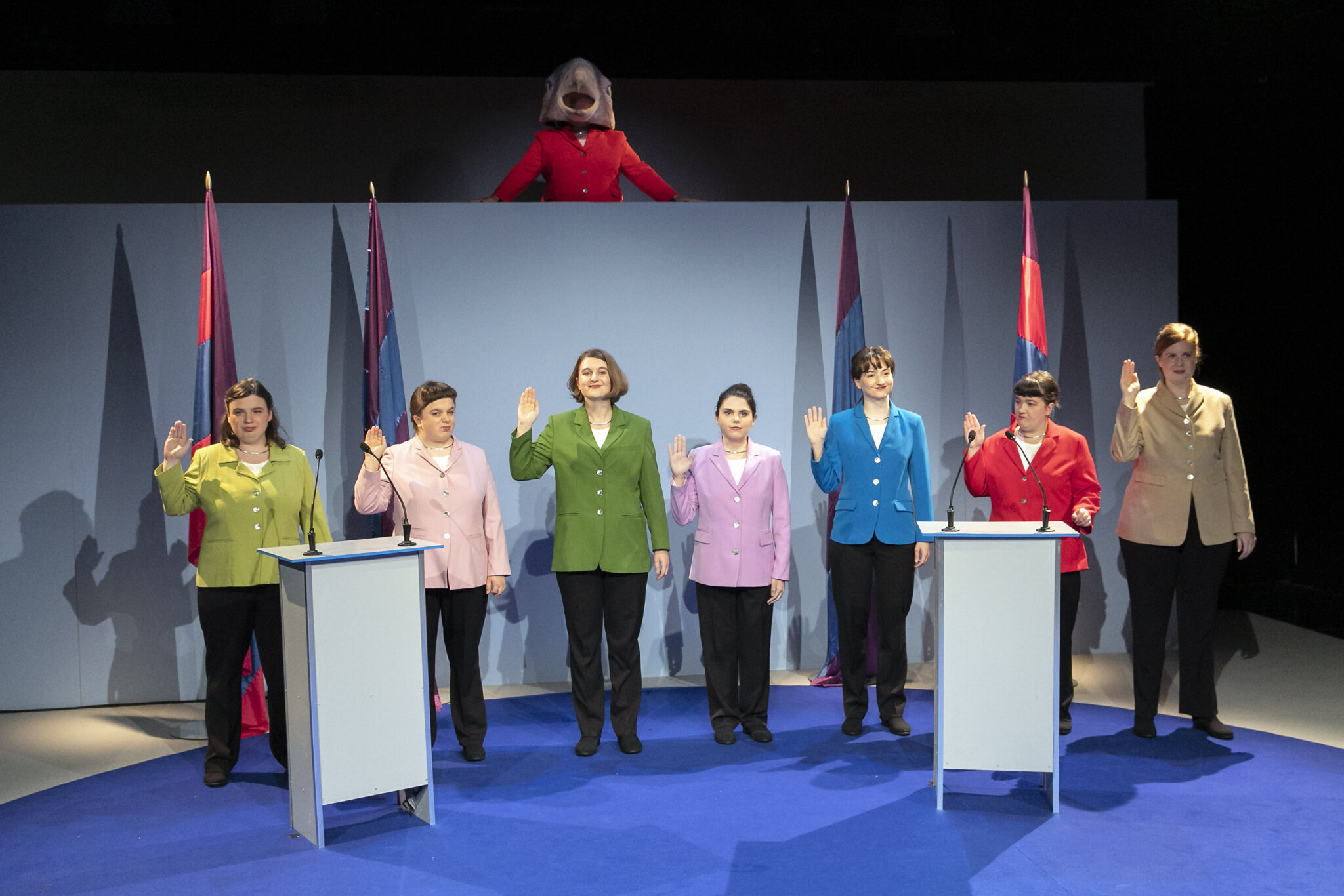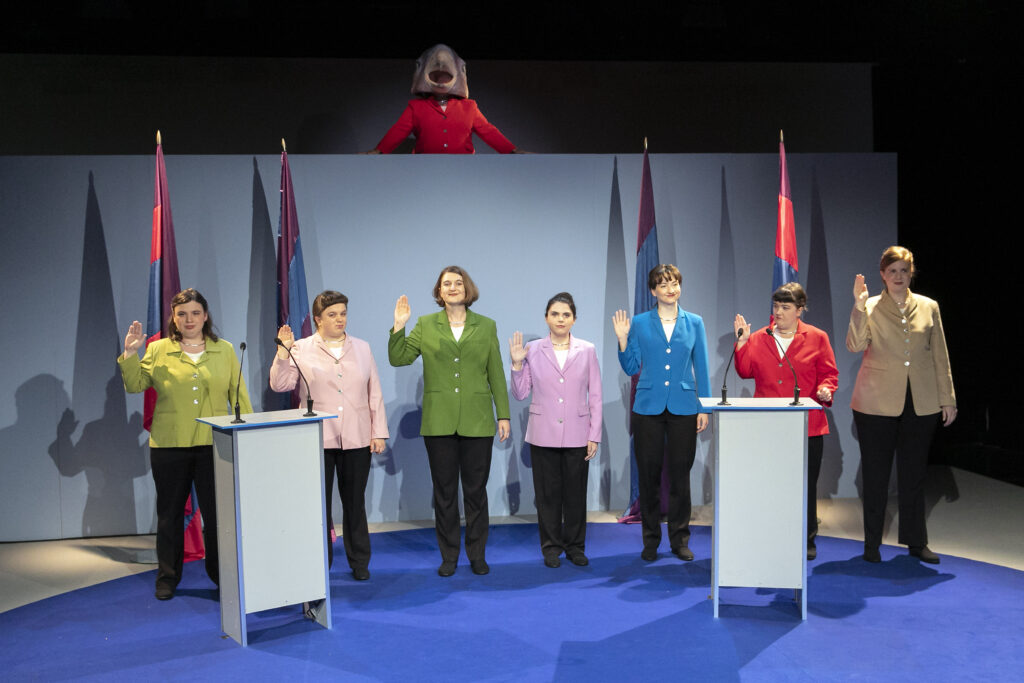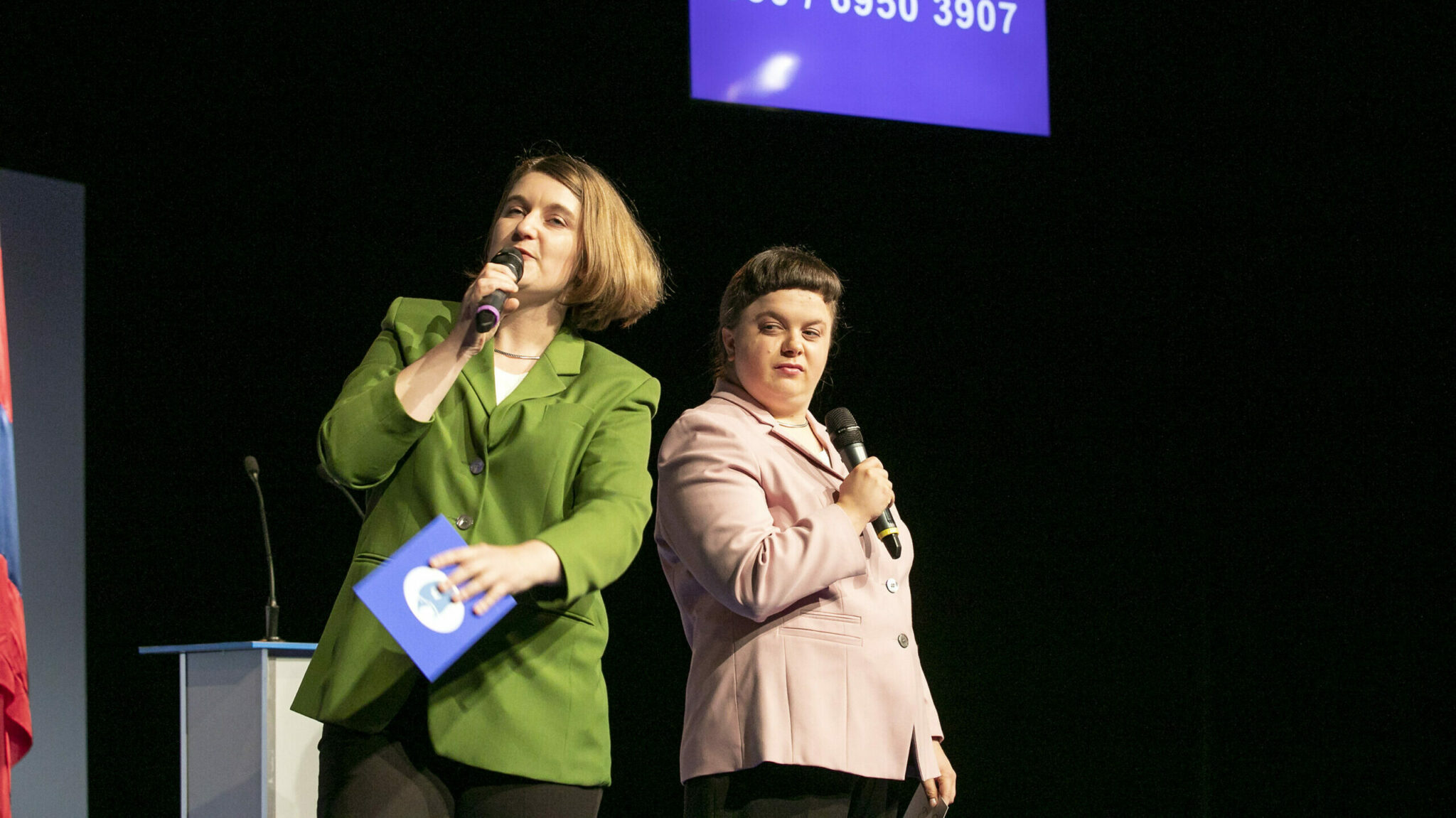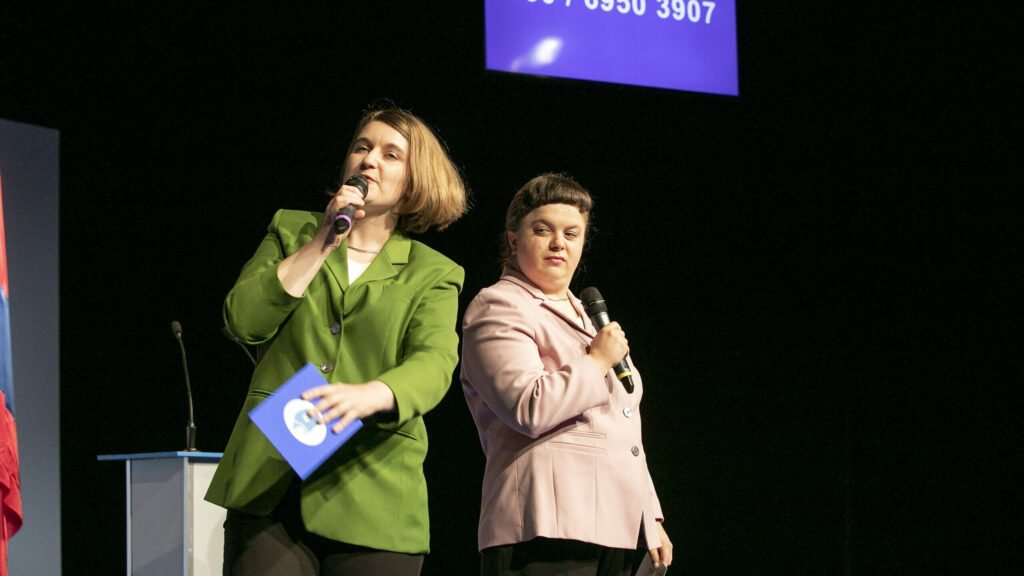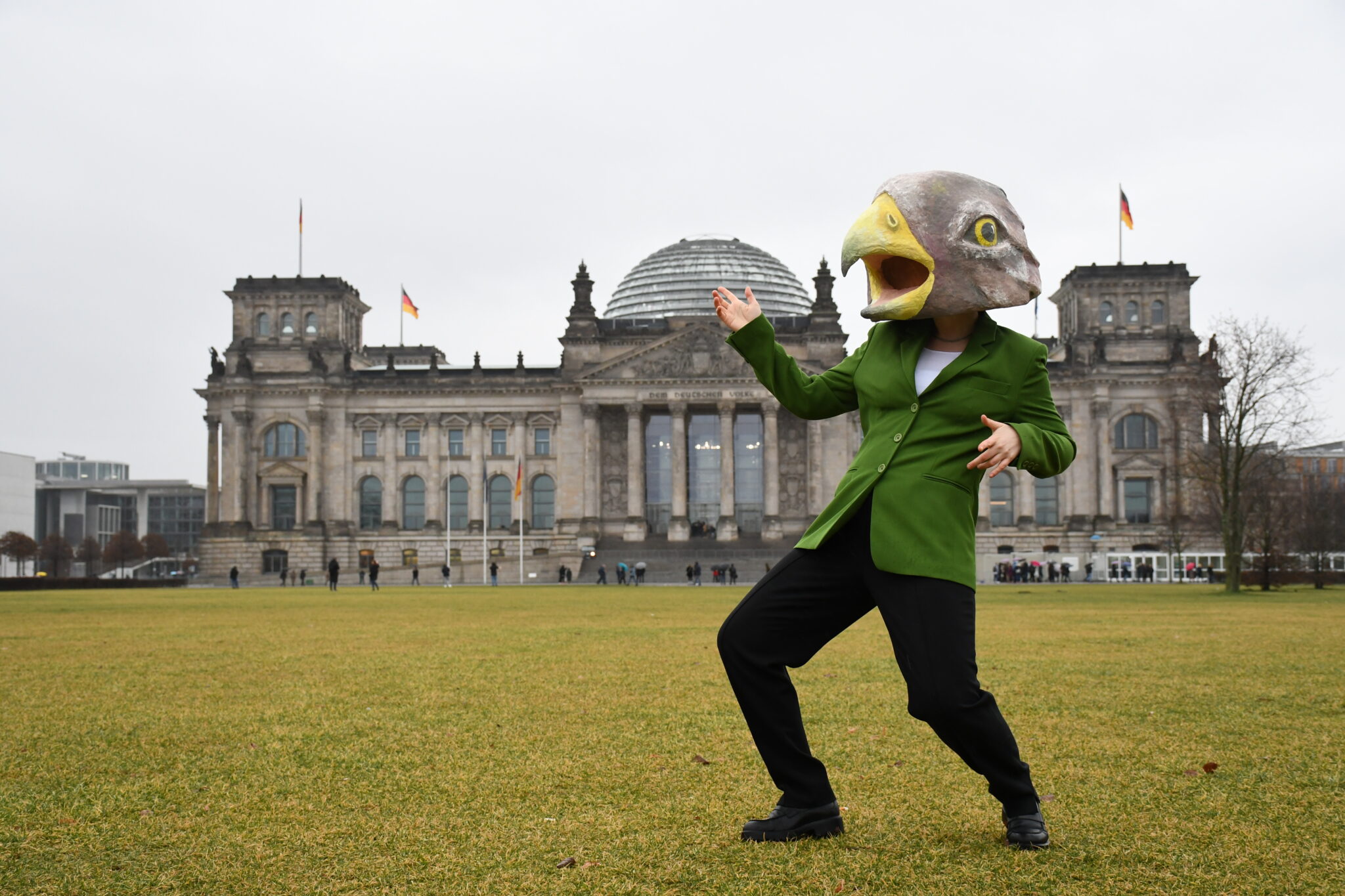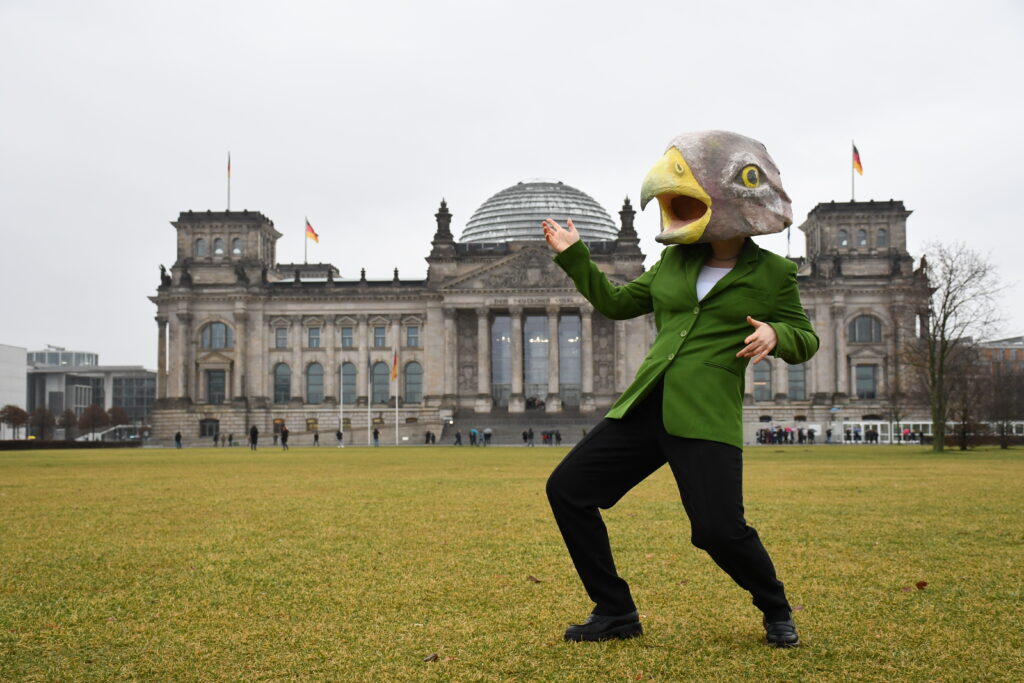 Booklet