Vertigo
The world has been turned on its head. … Lessons in thinking wildly. A stream that is astonishingly successful. Even through the lens of a camera, the performers create a fantastic presence, captivating and dizzying, like in the very best scenes of Hitchcock.
A well made production, with great live music and performances, from artists who are less likely to perform on the stages of big theatres. In the end they are singing: Autism is good, autism is great. Wonderful!
It really isn't easy being in a body that say "yes", but also "maybe" at the same time. Vertigo means dizziness - the uncertain ground you end up stumbling all over when you try to relate to others. In Vertigo, people who are purported to be autistic describe themselves and their options for expression. An examination of inner spaces and their periphery with a rap in between, with dance and beat boxing or a manga superhero. The myth of autism: while YOU stare at what is wrong with us, we look to see what is different about THEM. A seriously relaxed breakbeat oratorio of existence.
Participants
By and with:
Max Edgar Freitag, Frank Schulz
Live Music:
Alexander Maulwurf, Louis Edler
Stage Design:
Isolde Wittke
Graphic Design Spiral:
Dirk Lebahn
Costume Design:
Pablo Alarcón
Lighting Design:
Katri Kuusimäki
Concept:
Gerd Hartmann
Directed by:
Gerd Hartmann
Assistant Director:
Silvie Chauvet, Wolfgang Ullrich
Sound-Mix:
Holger Duhn
Audio Description Creation :
Elena Jansen , Evelyn Sallam
Audio Description Editorial:
Rahel Wusterack
Audio Description Voice:
Elena Jansen
Dramatic Advice Audio Description:
Nele Tippelmann
Audio Description Technical Implementation :
Panthea
Livestream directed by:
Sebastian K. König
Camera:
Stephan Samuel, Frederico Neri
Sound Design:
Klaus Altenmüller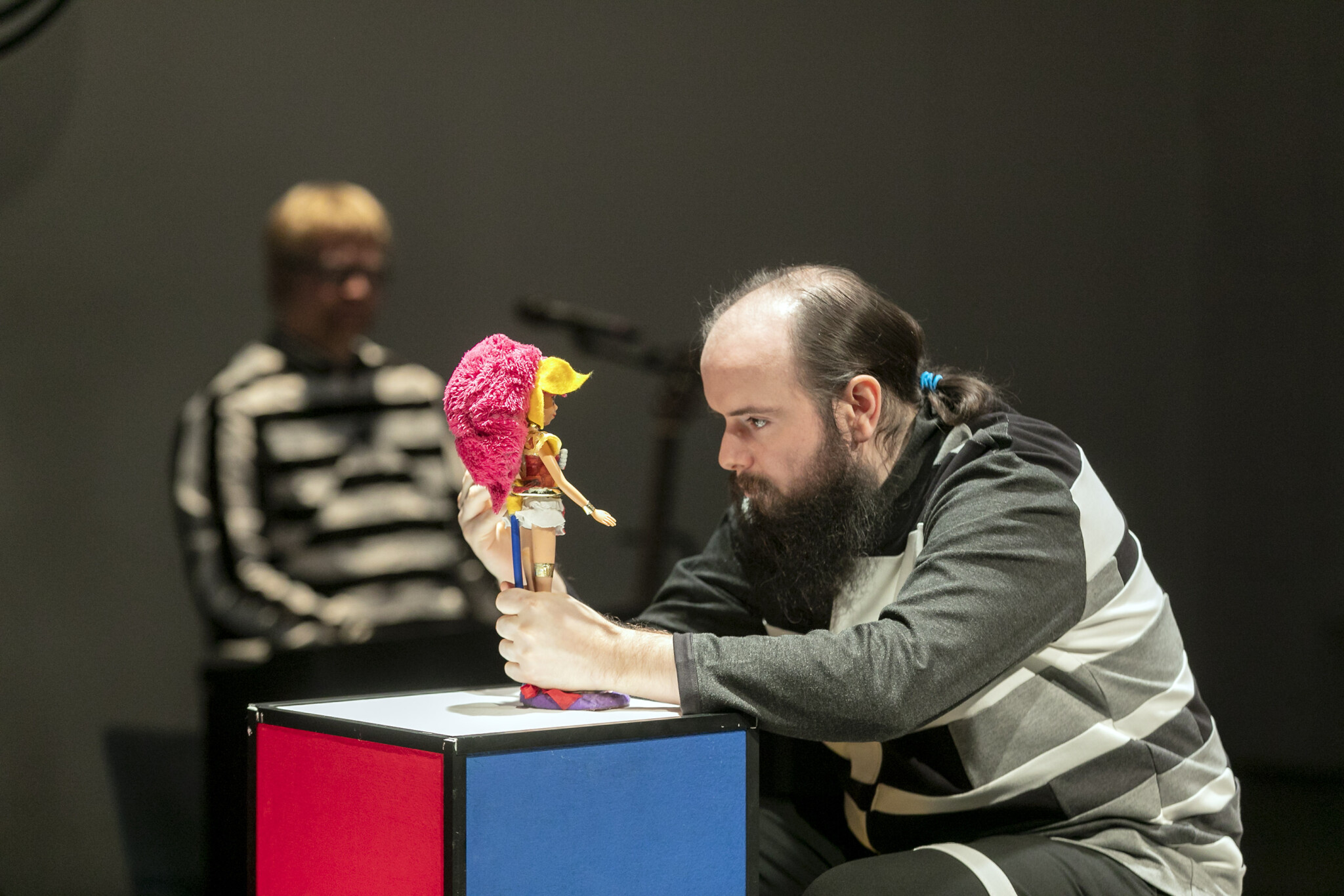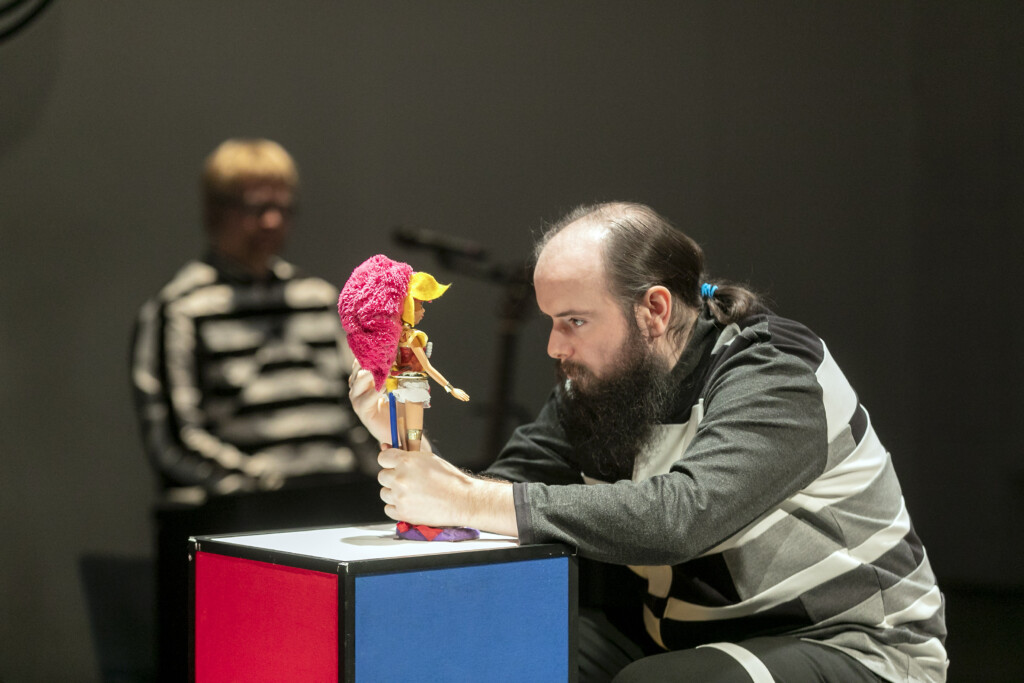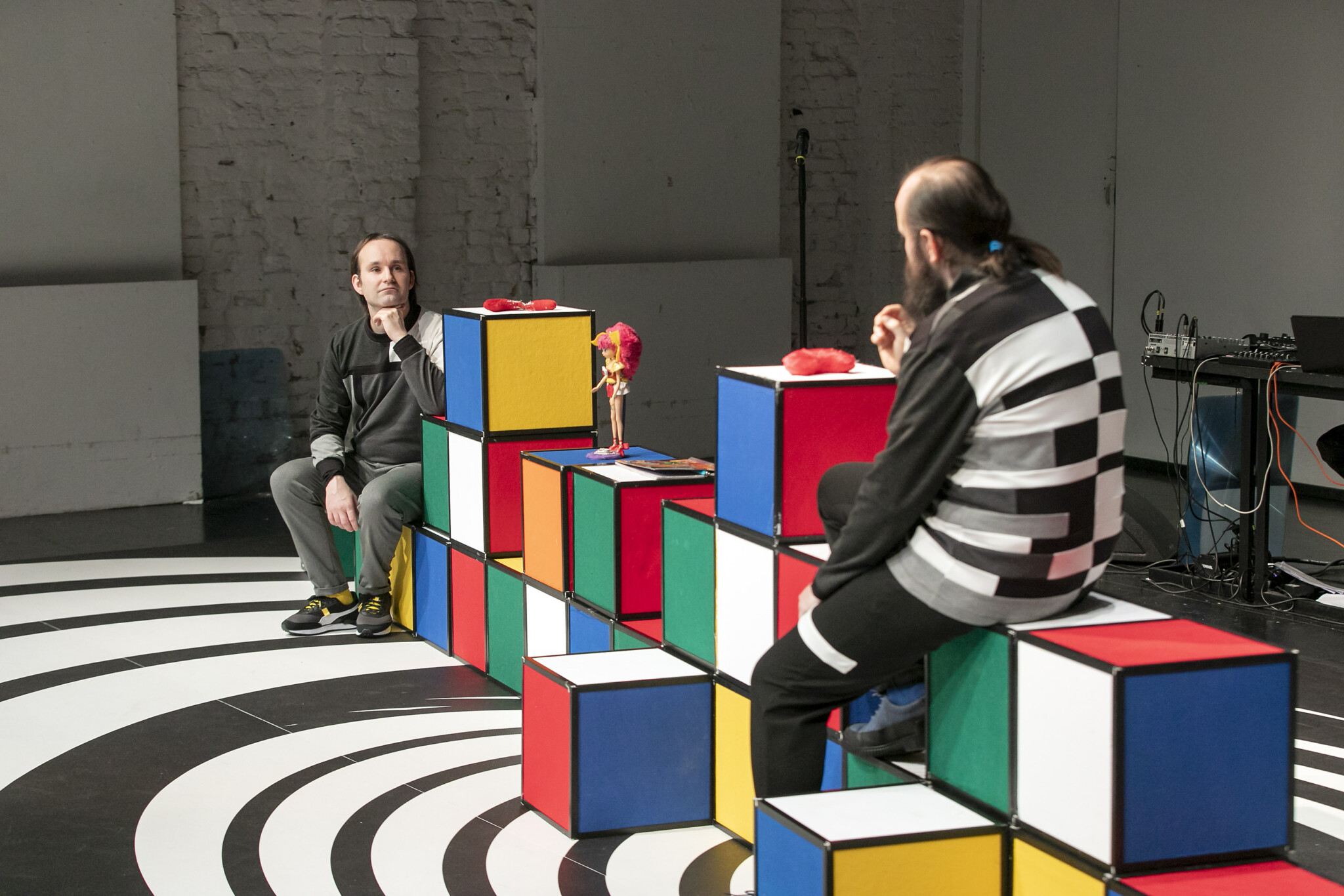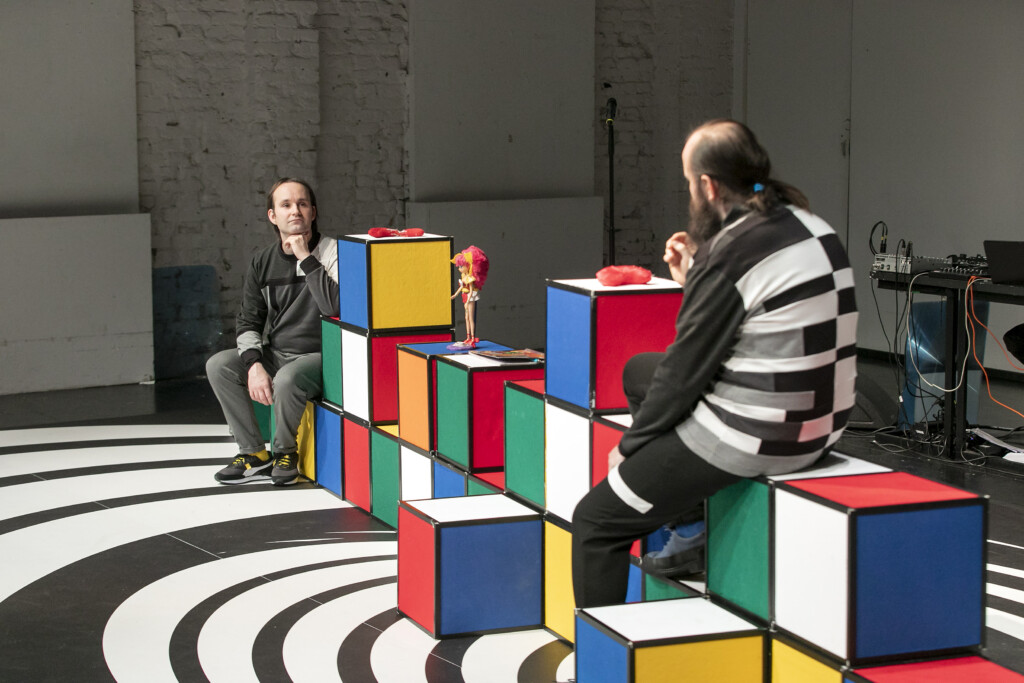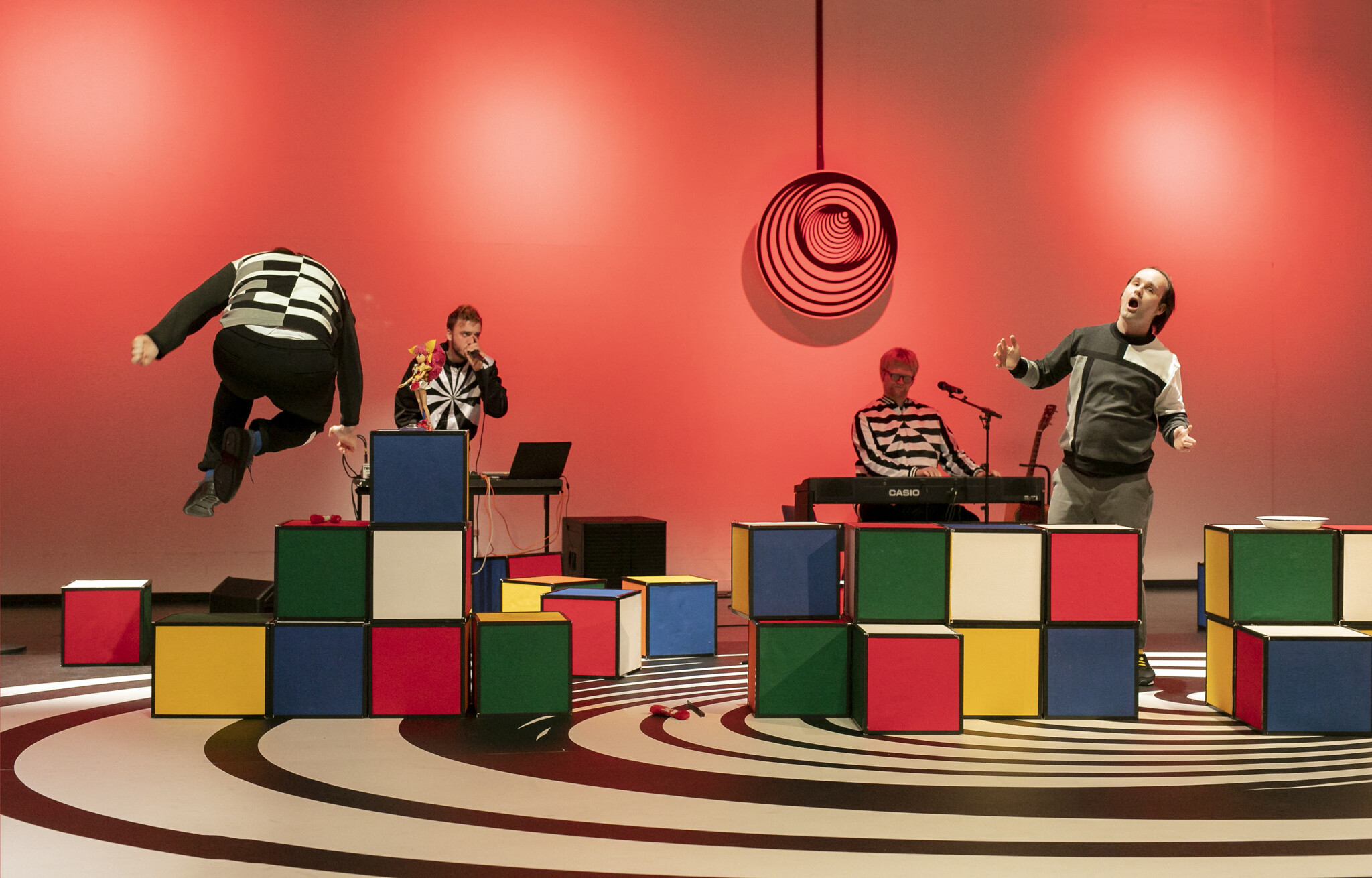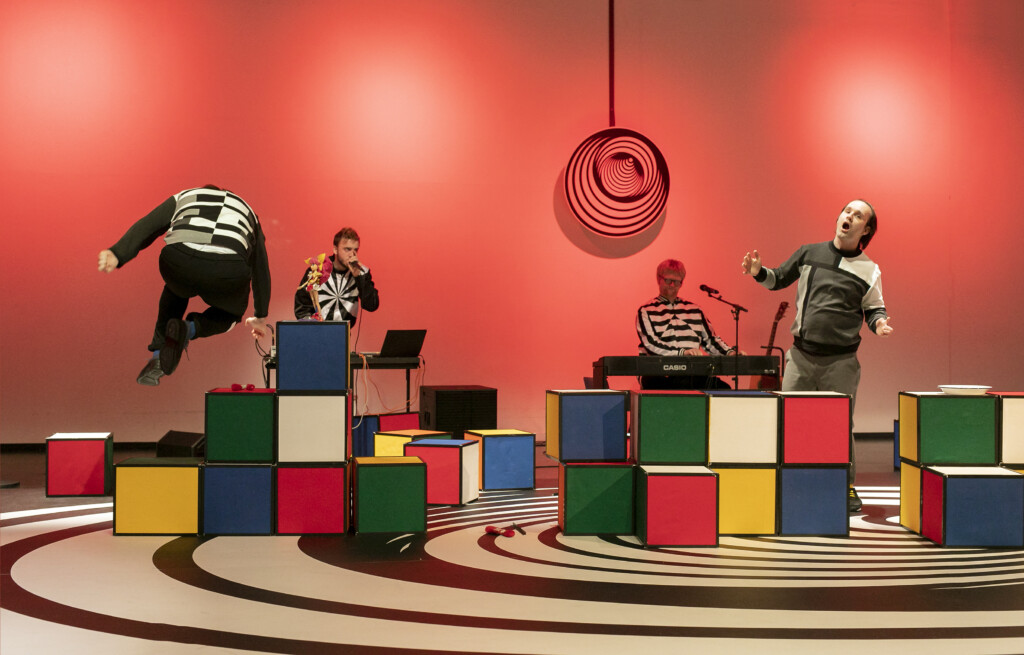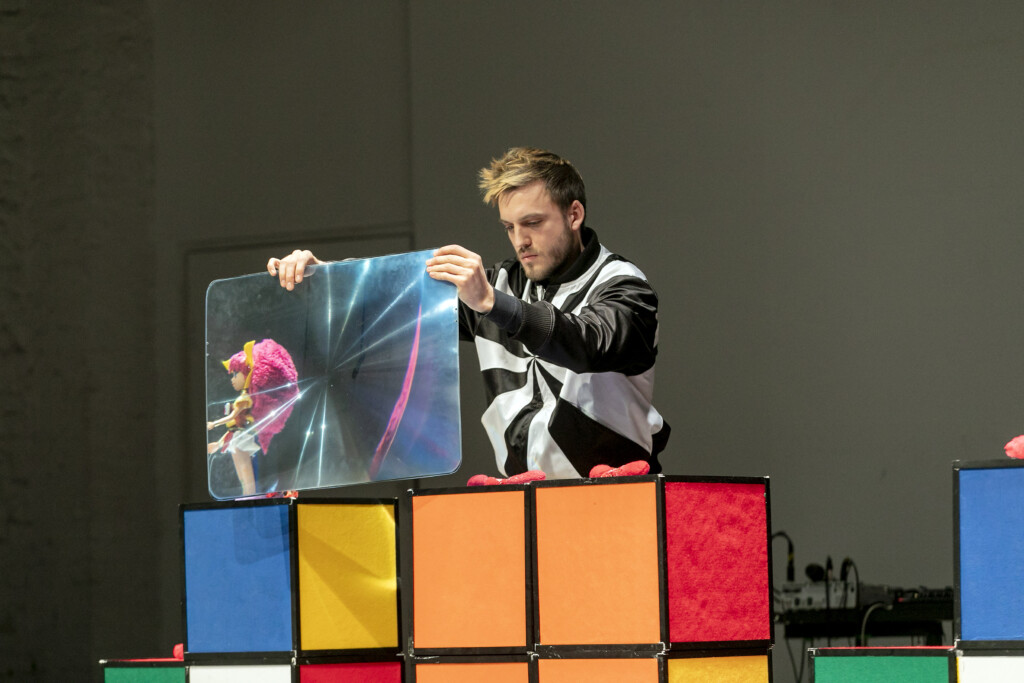 Tickets
Tickets: 10 € – reduced 5 € | The price category is self-dependent and freely selectable based on solidarity.